Main content
Puzzle for Today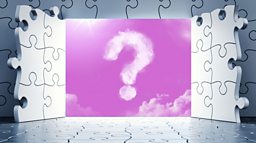 Puzzle No. 414 – Tuesday 12 February
Tonight sees the return of the knockout stages of European club football, the Champions League. Manchester United's new manager Ole Gunnar Solskjaer takes on Paris Saint Germain. He picks his starting eleven only by looking at the flags of the countries his players represent. He selects players from France, England, Spain, Belgium, Serbia, Italy, Chile and Portugal. But he does not pick any players from Ivory Coast, Argentina, Brazil or Scotland. Can you explain a possible logic behind his selection?
Today's #PuzzleForToday has been set by Bobby Seagull, a school Maths teacher and Cambridge University Doctorate student.


More fiendish brain-teasers and quizzes on BBC Radio...