Main content
Faith in the World Week on Radio 2
The Healing Power of Music
From 26th October to 2nd November 2014 Faith in the World Week explores the healing power of music. It looks at how music can change and shape people's lives affecting mind, body and spirit.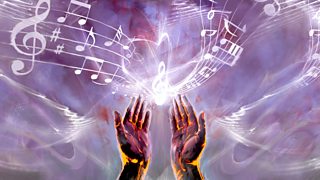 Across the week, listeners will hear a powerful range of stories from those with dementia, sensory loss or MND to American war veterans and those in need of comfort and healing. All have found certain songs and rhythms have had a profound effect on them.
There will also be special programmes across BBC Local Radio and BBC One's Sunday Live.
Does music have the power to heal?
Music can't cure an illness or alter a disability but it can help people cope with the difficulties they face. When you participate in music it can bring physical benefits but it can also affect the way you think and feel. Everyone has the ability to respond to music and sound which can alter our way of moving, our mood and our perceptions. Music is used very simply in some health care settings – where performances are staged or patients are allowed to listen to music during operations. Music features in our everyday lives when we listen to our favourite songs, learn an instrument or sing by ourselves or with a choir.. Doing something we enjoy, makes us feel better and improves our wellbeing.
What is music therapy?
Though some people can find just listening to music therapeutic, music therapy is an established health profession. Music is used into address physical, emotional, cognitive and social needs. The client and therapist engage in sessions, often on a long term basis, in which both play an active role. Clients are encouraged to try a range of instruments including their voice. There are many settings in which music therapy is used including hospitals, hospices, care homes and schools.
How does it work?
Songs can be as unique as we are individual and the same tune can affect people in a variety of ways. Music therapy is a psychological therapy which uses the nuances of music as a means of interaction. It can provide those people who find it difficult to communicate in words with a way to express themselves.
If you want to know more there are many charities and organisations around the UK which can provide help and advice - see our 'related links' section on this page.
Top Ten Tracks to listen to when down or unwell
• Queen: Bohemian Rhapsody
• Abba: Dancing Queen
• Pharell Williams: Happy
• A piece of classical music
• The Beatles: Let It Be
• Bob Marley: Three Little Birds
• Robbie Williams: Angels
• Michael Jackson: Billie Jean
• Elvis Presley: The Wonder of You
• Frank Sinatra: My Way
ComRes Poll for Faith in the World Week commissioned by BBC Local Radio
BBC Local Radio
Hear powerful stories from across the country about the way music has had a profound effect on people's lives.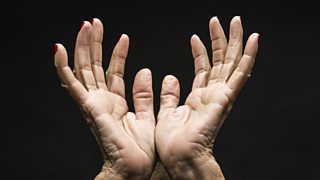 BBC Playlister: Perk-Me-Up Music
Get happy with our 'perk-me-up' tunes and enjoy the healing power of music.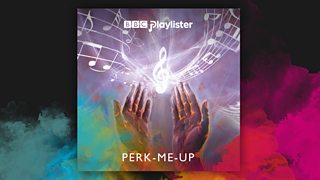 BBC Playlister: Perk-Me-Up Music