Main content
Tectonics 2021 Artist Profile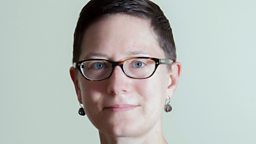 Sky Macklay
Sky Macklay is a composer, oboist, and installation artist from the USA, currently living in Paris as a fellow at the Columbia Institute for Ideas and Imagination.
Her music is conceptual, yet expressive, exploring extreme contrasts, audible processes, humour, and the physicality of sound. She has been commissioned by Chamber Music America (with Splinter Reeds), the Fromm Foundation (with Dal Niente), the Jerome Fund (with Ryan Muncy), the Barlow Endowment (with andPlay), and the LA Philharmonic.
Macklay's recent projects include an opera set in a uterus and three installations of harmonica-playing inflatable sculptures. She completed her D.M.A. at Columbia University and her music is published by C. F. Peters
Ilya Gringolts: Sky Macklay - Trrythms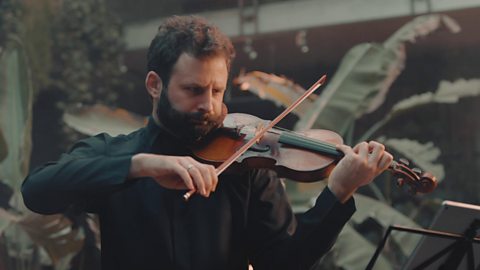 World premiere of Sky Macklay's 'Trrhythms' performed by Ilya Gringolts.
Trrhythms
Trrhythms = transformation + rhythms. "Tr" also brings to mind words such as trill, tremolo, traverse, and the trembling pattern of acoustic beating, which are all a part of the piece.
Trrhythms is built of five sections. Each section uses a different short, rhythmic phrase over and over, while other musical elements such as pitches, dynamics, and timbres go through a transformational process. The transitions between each section foreshadow the next section's rhythm.
In my music in general and especially in this piece, I want to create materials that are memorable and striking, yet constantly evolving in ways that invite the listener to predict the materials' trajectory.