Main content
Learn to Play events with Music for All
Always wanted to blow a bassoon? Tempted by the trombone? Hosted by our partner Music for All's members, Learn to Play events offer free "taster" sessions that let you try out a new instrument in a laid back, friendly environment.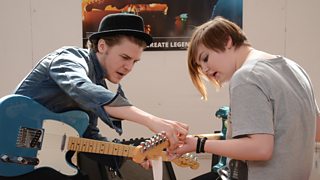 Learn to Play, London
Here's where you can be part of a Learn to Play event this summer. Contact the groups holding the events for more information.
10 and 17 August - free clarinet and saxophone lesssons from North Downs Band
1830 to 1930 Godstone Scout Hut, The Green, Godstone, RH9 8DU
A great chance for you to try playing a clarinet or a saxophone with friendly, fun members of the North Downs Band. Book a 15 minute lesson here. If you are under 18 then you must be accompanied by a parent/guardian at all times.
Wherever you are, whatever your level, Get Playing and join our nationwide community of music makers.