Main content
10 ways to give your garden a spruce-up this spring
Summer is just around the corner, and with daylight hours on the up there's more time to get out into the garden and smarten it up before BBQ season is upon us.
Giving your garden, terrace or courtyard a face-lift doesn't have to involve professional landscapers installing elaborate water features or laying thousands of pounds of fresh turf. Make hay while the sun shines (no, not literally) and try these simple tips for freshening up your outside space.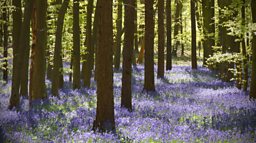 1. Give the lawn a trim
Make sure your grass is actively growing before giving the mower a run around. Ideally there will be between two and three inches of growth, to avoid injuring the grass and any infection of the roots.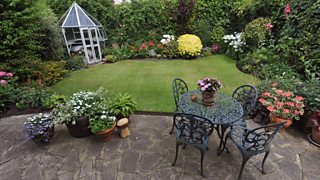 Choose a dry day and give your mower blades a sharpen-up first.
Neatening up the edges will also make a huge difference so, if you don't have a strimmer, use a spade to sharpen the border edges, or grab some large scissors, get down on your hands and knees and get snipping!
2. Prune your plants
The rules for what plant to prune when can be a bit of a minefield, so it's always best to read up about a specific tree or shrub. But as a general rule, pruning summer-blooming plants in early to mid-spring will allow time for the new growth and flowers to appear later in the same year.
An unexpected frost can damage new shoots so don't be too premature with your pruning!
3. Plant up some pots for a pop of colour
Planting colourful flowers in containers is a great way to brighten up even the smallest of outdoor spaces. Some attention-grabbing options include primroses, pansies or violas – and there are around 3000 registered varieties of tulip to choose from.
If you're in to plants that you can eat, then why not pot up some parsley.
Remember that, unlike plants in the ground, potted ones will rely on you for food and water – so avoid if you're a forgetful gardener.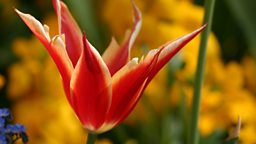 4. Rig up some hanging baskets
Hanging baskets offer another great way to make the most of limited space, or add some greenery to the front of your home.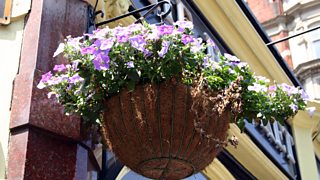 You can plant any of the above flowers, or take advantage of the height with some overhanging foliage.
Primulas and geraniums like to dangle down or for a cascade of green opt for ivy.
5. Get weeding
Spring is a great time to rid your borders and vegetable patch of weeds, before blooming plants make them difficult to reach. Make sure you root out the roots so they don't grow back.
Top tip? Weed when it's wet. The damp soil will make it much easier to pull those roots right out.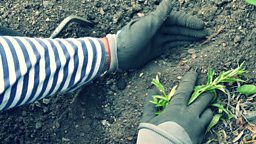 6. Remove dead leaves
Along with the weeds, clearing out all those dead leaves that are a hangover from the autumn is a simple but effective way to neaten up the garden.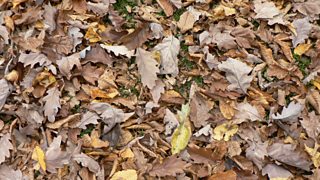 If your patch is small enough and covered in fake grass then a quick solution is to wait until the leaves are dry and whip around with the hoover!
Take care to avoid wildlife.
7. Turn some compost into your borders
Fold some organic matter like compost or recycled green waste into your dried out and flattened down soil to give it a new lease of life.
Spread around four inches worth of compost over the soil, then turn the soil to a depth of around ten inches with a garden fork.
Manure is a great option too, but not for those with a sensitive sense of smell.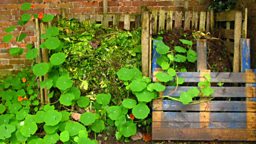 8. Fix fences
Before any climbing plants get going, fix any rickety or broken fences, gates and trellises.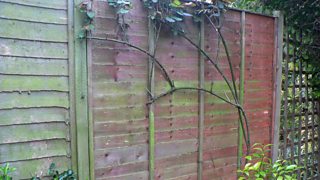 And wait for a dry day to give any wood a lick of wood-preservative or paint.
With the British weather, you might be waiting a while…
9. Give your birdbath a bath
Birdbaths and feeders can get grubby over the winter months. Disinfect your bird feeders with some very weak bleach solution – and be sure to rinse thoroughly before stocking them up with seed.
Remove any moss from birdbaths with a good scrub, again with a very weak bleach solution, and refill.
Well you wouldn't want to wash in dirty water, would you?
10. Add some twinkle with fairy lights
One way to glam up your garden is to rig up some outdoor friendly fairy lights for instant ambience! There are lots of solar powered lamp, lantern and light options out there so you don't have to worry about your electricity bill.