Main content
Is 2019 the year to write your book?
How to name your characters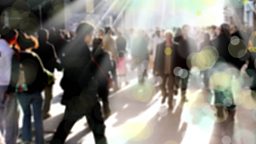 (Photo: Getty Images)
As an Aston Villa fan myself, I've always enjoyed the fact that Lee Child uses the surnames of Villa players in his books. However, his latest novel has fewer footballer names and more names won in charity auctions, as he told me in November:
"I thought the most effective way financially for me to help charities out is to auction off a character name because that raises more money than auctioning a signed book or something like that, so this book is full of auction winners. It also helps because I'm terrible at coming up with names!"
"I have to point out though that I can't use your name, Phil, because I can't use names ending in S because then the possessive apostrophe looks weird on the page. If you see a character called Phil William then that is you!"
But charity auctions and footballers aren't the only place Lee gets his names from. His writing career began after he was fired from his job in television, so in the first six or seven Jack Reacher novels, all the bad guys were named after all the people who gave him the sack!
Don't be restricted by the genre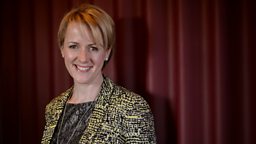 (Photo: PA)
Jojo Moyes' novels are sold in the 'romantic fiction' section of bookshops, but she told me that the 'chick lit' genre feels "reductive" to her:

"I think it puts off men who might otherwise enjoy the books. I have to say, in the last couple of years, Penguin in the UK and United States have made my covers very neutral, I don't have pink covers with glitter on – 'Still Me' is white with black and yellow font and a bumblebee on it – I don't think it would be embarrassing for [a man] to read it in public.

"[Chick lit books] cover tough issues a lot of the time – look at someone like Marian Keyes, she manages to combine humour with subjects like depression. I sobbed reading it and it was the first time I realised what having serious depression would mean to a person. I think describing them as 'chick lit' does them a great disservice.
"Men also write love stories – David Nicholls is a key example. I think all great literature has a love story running through it whether it's love of a man for a woman, woman for a man, man to man, man to dog, man for a country, woman for a child.
"Everything has a love story running through it and I don't think we should be embarrassed to just encompass that."
Get your facts right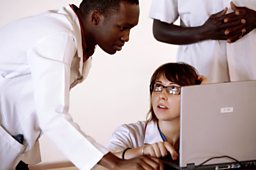 (Photo: Science Photo Library)
The 'CSI effect' has been spoken about more in the US than it has over here, but some experts believe that jurors may acquit guilty defendants because the forensic evidence presented in the courtroom doesn't look like the way it's depicted in films, books and television.

Ann Cleeves, author of the Shetland murder mysteries, used this line in her latest book to call attention to the issue:
'Willow didn't think this was the time to talk about the CSI effect, or the fact that juries were failing to convict because real life forensic science was nothing at all like television.'
Ann told me that the science in her books isn't "terribly forensically accurate" but that she wanted to include some small details to make people question what they see on screen:

"For instance I have a very close friend, a forensic pathologist, who reckons gauging time of death is pretty much impossible unless you know the last time the person was seen and when they were found dead – that gives you the time of death between those two times.
"You might be able to get more detail because of a meal they've eaten, but I think that sort of detail is quite important to get over in fiction because the people who read my books might well become jurors at one point, or might have family members who have dealings with the police and if the expectations are too high about accuracy, about science, then justice can't really be seen to be done properly."
Ultimately, there's no one way of doing it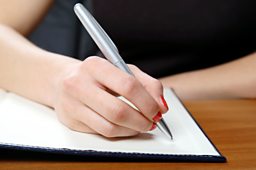 (Photo: Getty Images)
Ian Rankin says he's also interviewed many writers and they all do it differently.
He's just published his 23rd John Rebus thriller and told me he likes to disappear to the middle of nowhere for a few months where there's no wi-fi and get his story bashed out whilst it's fresh in his mind, so he doesn't forget it.
He does very little in the way of pre-planning.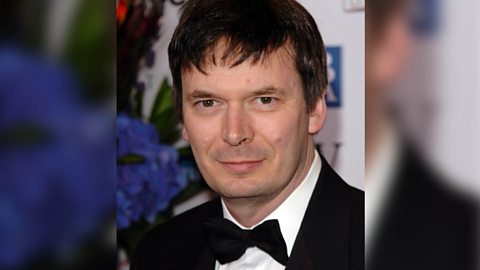 Ian Rankin's latest novel has become the number one best-selling book in the UK.
Phil Williams brings you the big stories of the day, the latest sport and, of course, interviews with authors, celebrities and experts between 22:30 and 01:00 on Mondays, Tuesdays and Wednesdays on BBC Radio 5 Live.
'Me Before You' author Jojo Moyes on why her books aren't 'chick lit', learning braille and her latest novel.
More articles from BBC Radio 5 Live.
Kim Leadbeater, the sister of MP Jo Cox, investigates what British values mean in 2018.

If you're making a film about space - better ask these guys for some technical advice first...

5 Live listeners share their experiences of working night shifts.