Main content
9 Things That Will Probably Happen In Your First Term At Uni
University! It's a whole new start - you get to leave home, live on your own, broaden your mind, make loads of incredible life-long friends and become that better version of you that you've always wanted to be. Yeah?
Well yeah, probably. But once the blur of Freshers' Week becomes a wonderful, distant memory, you may well have to jump some of these hurdles as you navigate your first term. Don't worry, we're all in this together.
1. You'll get lost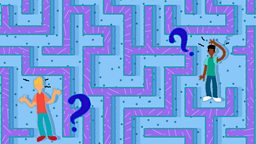 Whether you're on campus or not, navigating to the one lecture that is conveniently located in the basement of the oldest and most unhelpfully-signposted building within a two mile radius WILL result in you dashing in, flustered, at least 15 minutes late, trying to grasp what's going on while you furiously encourage your body temperature to return to normal.
But hey, you made it. Points for perseverance.
2. You'll wonder what the hell you're doing – probably on a freezing cold, wet evening
You've got the beginnings of something that reeks of freshers' flu. Your radiator is broken so your room feels like a greenhouse, or maybe an igloo (delete as appropriate). You're struggling to get motivated for that first deadline, and you're missing your family dog.
These moments will happen as you get into the groove of your new student life. The colder temperatures and darker nights won't help, but if you're feeling a little lost, take the time to think about all the amazing new experiences you've had, the friends you've made, and how much you've overcome already – getting to uni in the first place was a pretty big deal, wasn't it?
Uni is a big change, and change takes time to adapt to. Pick up the phone, have a good chat (and maybe a little cry if it helps) to your mum, get a proper night's sleep and dose up on those flu tablets!
If this feeling continues over a period of time, chat to your tutor or seek advice from your GP.
3. You'll drink more than even you thought possible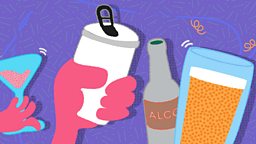 Maybe the thought of Freshers' Week was never your cup of tea. But it's possible that you threw yourself fully into the days and nights of non-stop partying, socialising and happy mayhem. That's what Freshers' Week is all about, right?
But there comes a point in October when you might find you really just want a night in. And that's completely ok - it doesn't mean you have to give up your crown made of shot glasses. Brush your FOMO aside, stick on a film and let a few mates know you're lying low for the evening. Chances are you won't be the only one that can audibly hear your liver groaning as the evening approaches.
4. You'll get bored of telling new people which course you're on
Politics? Nice. English? Cool. Spacecraft Engineering?! Ok that's actually pretty interesting. But still, there's only so many tales of A Level results day you can hear before they all start to roll into one.
Fear not. Soon enough you'll be able to distinguish people for much more interesting reasons. Just don't be the guy known for setting fire to his block on day three for attempting (and failing) to cook an omelette.
5. Your first assignment will be due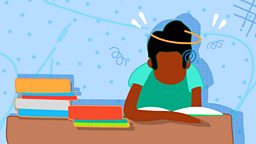 What's that? You actually came to uni to work?! Surely not. Well, precisely yes, among other things.
So how long should a 1500 word essay take to write? And how exactly do you write a bibliography? Your tutors are not going to expect perfect scores for your first ever assignment, and hopefully once it's been returned they will show you which bits were great, what needs work, and most importantly how you can improve.
Just make sure to allow yourself enough time for the reading and planning of your assignment, as well as the actual writing. You don't want to stress yourself out at the start of your university career.
Many universities offer essay-writing support, so chat to your tutors and see whether this is something you can take advantage of.
Definitely don't this in the library...
6. You'll realise you signed up to too many clubs at Freshers' Fair
Week one. You were giddy with excitement, full of promise about the 'new university you' and the threat of coursework was yet to be realised.
You went to the Freshers' Fair and signed up to EVERYTHING.
But now, as much as you do indeed appreciate a good curry, you realise your membership to the Curry Appreciation Society was probably a step too far. We've all been there. Let's just pretend it never happened. On the plus side, you get to keep the free pen.
7. You'll have gained a few pounds
Pizza delivery at 3am? 40 hobnobs to get you through that entirely uninspiring textbook? Accidental Tuesday cocktails… every Tuesday? A diet consisting exclusively of beige foodstuffs?
Ah.
Alcohol contains calories, so it stands to reason that if you're drinking more than before you became a fresher, you're taking in more calories too. And if you're spending your days and nights with your bum parked on a lecture chair/library chair/sofa, you may not be burning off as many as you're taking in. Hello, oh-so-tight jeans. Head here for more information about calories in alcohol.
If you don't already exercise, trying an active hobby will help to compensate for the booze (and those cheesy chips you just can't resist on the way home). Universities are great places for taking up things you've never tried before, so seek out the stuff you think you'll enjoy if the gym has no appeal. Always fancied yourself as a kayaker? Go for it.
Try to walk as much as possible – between lectures, at the weekend – it all adds up, and you may find just a few small tweaks are all you need to stop those extra pounds creeping on.
PS. Purchasing a wok may also change your life. Check out Dish Up for more quick, tasty recipes like the one below: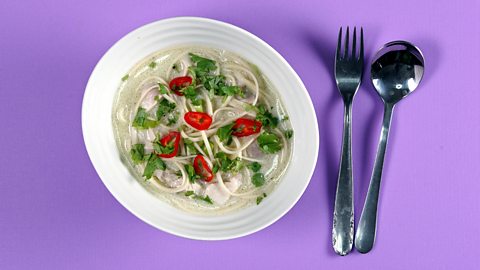 Make a beautiful coconut chicken noodle soup like Radio 1 DJ Gemma Cairney!
8. You'll figure out which of your 145 new friends you really get on with
So you scoured every message board and Facebook group before you even got to uni to find someone, ANYONE, in your halls or on your course. But sadly a shared passion for Geography isn't always enough to forge a life-long friendship.
After the whirlwind of trying to be all things to all people in a bid to make some mates at uni, you'll likely find your friendship groove – and it doesn't have to be just your coursemates, or just your flatmates.
You won't be best friends with everyone, and it's ok to acknowledge that and focus your attention on building valuable friendships with like-minded people. Don't cut yourself off from everyone else though. You're at university now – you can all exist in the same space.
9. You'll get bored of fancy dress...
What?! Surely not!? Well, when you realise you've spent more on fancy dress in your first month than actual clothes, it may be time to reassess.
Fancy dress is a lot of fun, but you're allowed to wear your own clothes on a night out once in a while. The Christmas-themed events will be upon you before you know it, so if you're missing the glittery accessories, start looking for that Christmas jumper early so you can be smug (and toasty) while everyone else has an outfit panic come December.
(...although we'll never get bored of this)