Main content
Five of the BBC's weirdest live sessions ever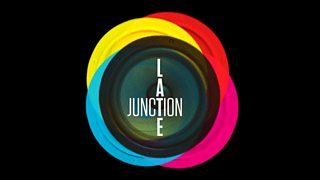 Since launching in 1999, Late Junction has been a home for adventurous listening on BBC Radio 3 – an unpredictable playlist where cutting-edge tracks from all genres and eras sit side-by-side.
The programme's monthly Collaboration Sessions invite artists from markedly different backgrounds to create unique compositions in Maida Vale studios, and have led to some surprising, and memorable partnerships.
To celebrate the inaugural Late Junction Festival, here are five of the weirdest sessions they have ever broadcast.
Watch a taster of the Late Junction Festival 2019 events
1. Enjoying a white goods riff with Matmos and Juxtavoices
Electronic duo Matmos managed to get their beloved Ultimate Care II washing machine past the notoriously hardline bouncer at Berlin's Berghain nightclub before arriving at the BBC's Maida Vale Studios for a Late Junction session. In fact the Baltimore-based duo shipped their white goods halfway across the world to play gigs in Europe. In this frenetic collaboration the washing machine comes to life alongside the improvising choir, Juxtavoices.
2. Concrete Christmas: faUSt, Lone Taxidermist and a cement mixer...
Four musicians, three mic stands, two vocalists and a cement mixer in Maida Vale 3. For this Christmas recording session, Late Junction brought together everything but the pear tree. Two of the founding members of pioneering anarcho-Krautrock band faUSt were joined by pop provocateur Natalie Sharp aka Lone Taxidermist, and her flautist Tida Bradshaw. Lone Taxidermist is the high priestess of New Weird Britain, a movement of unconventional artists who are staging surreal and unrepeatable live happenings in the face of austerity.
3. How to duet with a Nightingale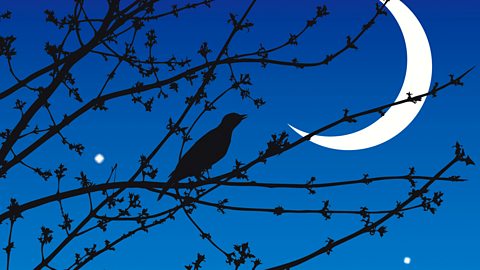 Sam Lee describes the musical phrases of a bird best known for its beautiful song.
In the thickets of a Sussex wood, over a series of Spring evenings, improvising musicians went on the hunt for an elusive third collaborator: a golden-throated nightingale. Here Alice Zawadsky plays violin and sings, while Sam Lee, whose music often draws on Traveller and Gypsy traditions, is on the jaw harp and shruti synth module. But does the bird approve of its new musical partners?
4. Man vs. Machine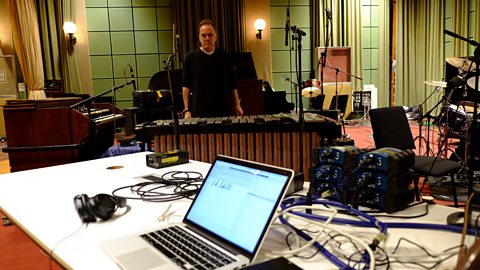 Can a piece of software hold its own improvising alongside drummer Charles Hayward?
Can you create the ideal musical collaborator using computer code alone? Late Junction programmed Zamyatin – a piece of software at the forefront of automated improvisation in music – with parameters designed specifically towards the tastes of the radio show, to see if it could hold its own improvising alongside one of the leading left-field musicians of the last 50 years, Charles Hayward.
Hayward gained fame as the drummer and vocalist in seminal art band This Heat and is well-known for collaborating with musicians from across the musical spectrum. But was he outfoxed by an algorithm on this occasion?
5. PC Music meets Early Music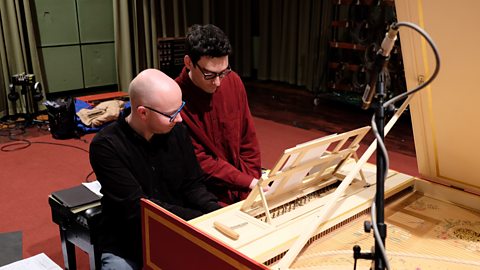 Preview of the latest Late Junction Collaboration Session, Danny L Harle & Pawel Siwczak
For this session the past and the future collide as a PC Music producer meets an early music harpsichordist. Known for ultra-catchy, hyper-modern, tongue-in-cheek, bubblegum tunes, Danny L Harle is a member of surrealist pop collective PC Music. But he is also a big early music fan. Here he was joined by Pawel Siwczak, a prolific concert hall musician trained on historical keyboards, such as the harpsichord, clavichord, virginals, chamber organ and fortepiano.
Late Junction Festival 2019
Hear more ear-expanding collaborations in recordings from the inaugural Late Junction Festival. Performers include electronic artist Gazelle Twin, who channels the darkness of the English psyche in a costume which is half court jester, half football hooligan. She's joined by Richard Dawson's band Hen Ogledd, who bring together a discombobulating mix of psych-pop, medieval lore and harp improvisation and the Lynchian sound of CHAINES, a Manchester-based electro-acoustic composer. Cult pioneers This Is Not This Heat, led by Charles Hayward and Charles Bullen, feature along with the enigmatic performance label and community collective CURL, founded by Mica Levi and Coby Sey; and O Yama O, the musical project formed by London-based musicians Rie Nakajima and Keiko Yamamoto.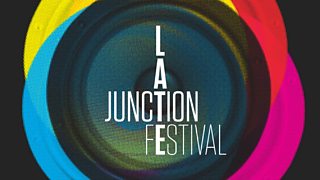 New music on Radio 3
Radio 3's primary contemporary music programme, featuring live performances and studio sessions.