Main content
Can you guess who chose the luxury items hidden in this Desert Island Discs sand sculpture?
Since 1942, we've been sending castaways to an imaginary desert island armed with just eight records of their choosing, their favourite book and a luxury item. Pianos, guitars, paper, pens and pencils feature regularly, but some castaways decide to go for something a little more unexpected. So far, only one guest has picked a stuffed effigy of Noel Gallagher (Russell Brand, in case you were wondering).
We've hidden four luxury items in this video of a Desert Island Discs sand sculpture – can you guess which castaway picked them? Click the arrows below the pictures to reveal the answers…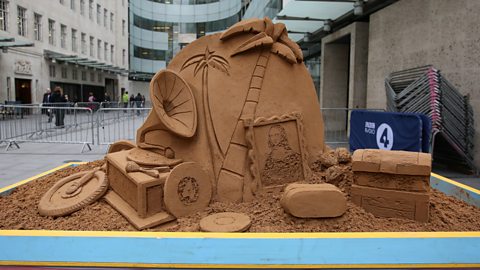 We've hidden some luxury items in this time-lapse video. Can you guess who picked them?
Unicycle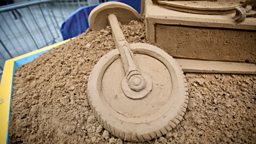 Eyelash curler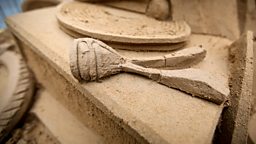 Mona Lisa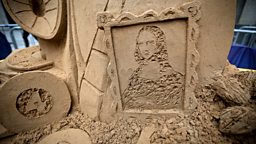 Virtual-reality headset