Main content
Food Chain Global Champion 2018: José Andrés
Chef and humanitarian José Andrés has been chosen as the BBC World Service's second Global Food Champion. He was not able to collect the award in person as he was in Guatemala with his charity 'Central World Kitchen', providing free meals to survivors of the volcanic eruption there. It's indicative of the kind of person José is. As well as being a critically acclaimed chef, with two Michelin stars and a portfolio of 30 restaurants, he is also a visionary humanitarian who uses his skills and knowledge as a chef to help and inspire those in need. In the aftermath of Hurricane Maria in Puerto Rico in 2017, he went there straight away to see how he could help. In his words he 'just started cooking', but the outcome was a staggering 3.4 million meals provided to every municipality on the island, far surpassing the reach of the authorities.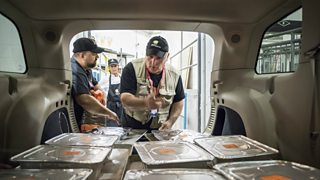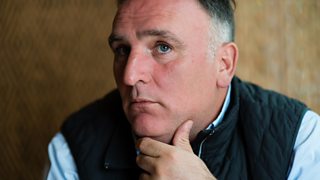 Global Food Champion 2018 José Andrés Credit: Getty Images
I take it on behalf of the men and women that have been committed to making sure that everyone in the USA and the world gets a plate of food

José Andrés
José Andrés is a passionate advocate of poverty and hunger issues around the world, in particular replacing cooking with charcoal for clean cook stoves . He cut his culinary teeth with the renowned chef Ferran Adrià in his native Spain, and has since become an unofficial ambassador for Spanish ingredients and eating culture in the USA as well as an icon of modernist cooking. On winning the award, he said "I am very humbled, but I don't take this for myself, I take it on behalf of the amazing men and women that - especially this year - have been committed to making sure that everyone in the USA and around the world gets a plate of food".
The judges were looking for someone who:
Changed the way we deal with our food, from its production to its presentation and consumption.
Challenged established methods or practices
Inspired others to continue with their work
Whose ideas have had a lasting effect on our relationship with food
Terms and Conditions
The BBC, its sub-contractors, subsidiaries and/or agencies cannot accept any responsibility whatsoever for any technical failure or malfunction or any other problem which may result in any nomination not being properly registered. Proof of sending is not proof of receipt. The closing date for entries is 23:59 GMT on the 15th February 2018
Please make sure you read through the description and the word count. Make sure you clearly explain how your nomination meets, or exceeds, the criteria in the description. The BBC has the right to disqualify entries that don't contain the information requested on the nomination pages.
The BBC will collect and process the personal information that you provide for the purpose of administering the Awards. The BBC will only collect your contact name, email and who you are nominating and why. Your personal data and the nominee's personal data will be shared safely and securely with Monterosa (hosting supplier) and the judges. This personal data will not be shared with any additional third parties outside of the BBC without your prior permission. The BBC will retain your data until the end of June 2018 unless a longer retention period is required by law. Winner of the award may be made public via the BBC website or other media. Please feel free to ask questions about what happens to your personal data or let us know if you would like to withdraw your personal data by contacting us at thefoodchain@bbc.co.uk. For more information about how the BBC processes your data please see the BBC's Privacy Policy, available at http://www.bbc.co.uk/privacy.
All entries will be sent to members of The Food Chain team to be processed and checked against the criteria before being sent to the judges for consideration.
The judges work alone to select a 'long list' for shortlisting. All judges are listed on the Food Chain website.
You can nominate yourself or the organisation or company you work for. However, you will need to state if you are nominating your own business.
The judges are independent and have been selected for their knowledge in the various category areas. They all see the long lists, and their decisions are final.
It will not be possible to update you on the outcome of your individual nomination. We may contact the nominees directly for further details, but all those shortlisted will be contacted personally by March 2018. The judges will then together decide on a winner from the shortlist.
The Awards are not open to employees or contractors of the BBC, BBC Group company or any person directly or indirectly involved in the organisation or running of them, or their family members.
A press release will be issued with details of finalists in each category, and a later release will name the winners. The finalists will also be announced on the BBC World Service The Food Chain Programme and the BBC Radio 4 Food Programme and will be listed on the website at the end of June 2018.
To the extent that they apply – this Award is subject to the BBC's Code of Conduct on Competitions and Votes - http://www.bbc.co.uk/editorialguidelines/guidelines/appendix2
These Terms and Conditions are governed by the laws of England and Wales.
Judges for 2018
Joan Roca
Karen Brooks
Anthony Fletcher
Monica Galetti
Marcus Samuellson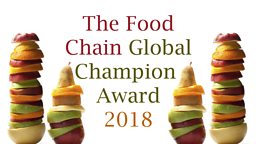 Joan Roca - Head Judge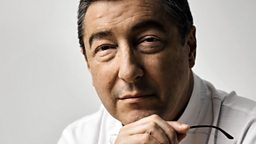 In 2017, Joan was nominated the Best Chef in the world by The Best Chef Awards Academy. With his two brothers, he runs the three-Michelin starred restaurant El Celler de Can Roca in Girona, Spain, which was named The Best Restaurant in the World in 2015 and 2013. The Roca Brothers were appointed global UNDP Goodwill Ambassadors in 2016 and have been working with the Sustainable Development Goals Fund to raise awareness of the important role of food in sustainable development.
Karen Brooks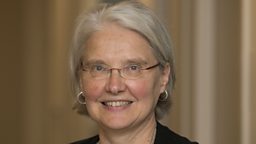 Karen is director of the CGIAR Research Program on Policies, Institutions, and Markets, led by the International Food Policy Research Institute. The Program supports policy reforms for a food secure future. Prior to joining the International Food Policy Research Institute in 2012, she worked for many years on the agricultural programmes of the World Bank, with emphasis on Africa South of the Sahara.
Anthony Fletcher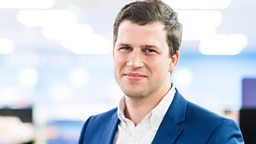 Anthony's mission as CEO of healthy snacks company Graze is to use technology to spread his brand. Formerly innovation manager at Innocent drinks, Anthony first joined Graze in 2009 as head of marketing.
Monica Galetti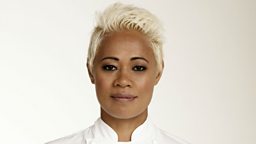 The Samoan-born, New Zealand-raised restaurateur, chef and food writer is well known for her role as a judge on MasterChef UK. Monica has worked in some of London's finest restaurants and opened her first establishment, Mere, with her husband in London in 2017.
Marcus Samuellson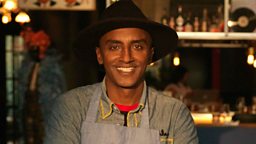 Marcus is an Ethiopian-born Swedish-raised chef, restaurateur and food writer. He is the chef behind many restaurants worldwide including Red Rooster Harlem, Streetbird Rotisserie and Marcus B&P. Marcus was the youngest person to ever receive a three-star review from The New York Times and has won multiple James Beard Foundation Awards including Best Chef: New York City.