Main content
Top Tips for Fundraising for Red Nose Day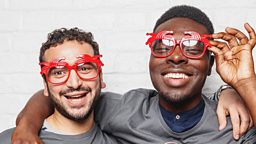 Want to plan something for Red Nose Day on 15th March? Amazing! You'll be doing your bit for vulnerable people and communities in the UK and around the world.
You don't have to be a big deal to make a big difference! Everything you do, big or small adds up to something massive on Red Nose Day. Here are our top tips to help you get fundraising.
1. Get dancing!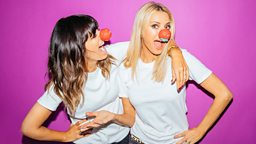 Join our very own Claudia Winkleman and Tess Daly as they attempt the longest ever celebrity Danceathon in Red Nose Day's 31 year history, on Monday 11 and Tuesday 12 March on BBC Radio 2.
You could host your own Danceathon in your own time – either by asking people to donate to take part, or get sponsored to join in. If you want to dance along with Claudia and Tess, all you've got to do is press the BBC Red Button and you can follow the entire Danceathon there!
Can you boogie for the full 24 hours? You could make it fancy dress, pick your own playlist, do a Danceathon relay and create some epic routines – do your Danceathon your way to help raise funds!
2. Bake Your Way to Red Nose Day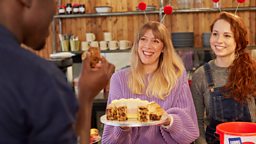 3. Dress the part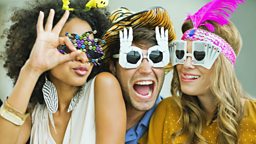 It's the excuse you've been waiting for to wear your onesie to work!
And it doesn't need to stop there… you could throw a fancy dress party, or a themed event – just make sure you strike a pose and get those pics! Make sure your theme is inclusive so that as many people as possible can create their costume and join the fun.
Take a look at all the different ways you could dress up for Red Nose Day.
4. Get Quizzical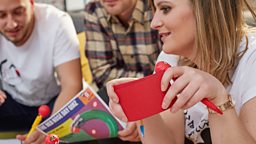 Are you an entertainment aficionado? A pop culture pro? Or a sports specialist? Put you and your friends' knowledge to the test with a quiz.
Pick the categories, spread the word and you could even ask local firms to donate prizes. Comic Relief have created this ready-made quiz for you to download, so you don't even have to write the questions. Don't worry, we won't tell anyone!
5. Challenge Yourself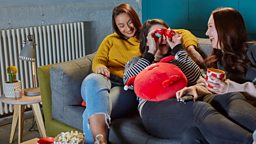 Up for something physical? You can walk, run, climb or swim for donations. The choices are limitless – don't forget to create a buzz and let everyone know what you're up to, to help secure those sponsors.
You can set up a Red Nose Day giving page to make it even easier to share with your friends, family and colleagues. If you're not the sporty type, how about a sponsored social media ban? See you if you can go for a week without those notifications!
Privacy Policy
Links on this page will send you to our partner's website, where a different privacy policy is in effect. The BBC is not responsible for the content of external sites.