Main content
Why music can literally make us lose track of time
Have you ever been so captivated by a piece of music that you've lost all sense of time? Or the opposite – been forced to listen to music so monotonous that you feared it would never end?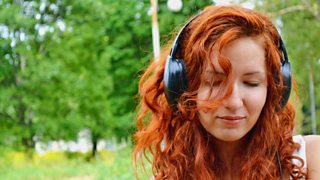 Scientists at the Free Thinking Festival may be able to explain why – and Radio 3 is getting involved. Join in online with a unique musical experiment.
This weekend, scientists are teaming up with Radio 3 listeners to explore how music affects our perceptions. In particular, they're trying to find out how the tempo of music – i.e., how fast or slow it is – can affect our ability to judge the passing of time.
Professor Chris Petkov and a team of scientists from Newcastle's Institute of Neuroscience will be setting up shop this weekend at Sage Gateshead. They'll be asking Free Thinking Festival attendees to listen to specially prepared pieces of music and recording their reactions, before revealing the results live on Music Matters on Saturday 18 March.
We've borrowed some tracks to give you an opportunity to try out the experiment online.
Listen to each of the tracks below before clicking to reveal more information about the music you've just heard.
As soon as you've pressed play, shut your eyes and listen carefully to the music. Try to avoid peeking at the length of the track on the play bar – this will spoil the fun.
As you listen, try to gauge how long each track lasts, in minutes and seconds.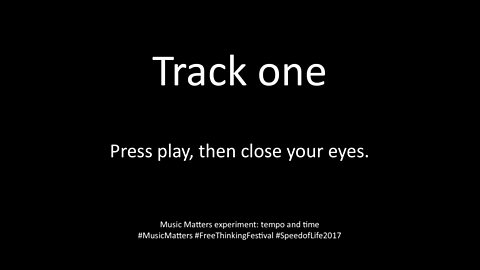 Can you estimate the approximate length of this track?
Scroll down to listen to the next piece. Again, once you've pressed play, close your eyes and listen.
If you find it difficult to judge how much time has passed in minutes and seconds, perhaps just think about how long the next piece is in relation to the first one. Is it longer or shorter – and by how long?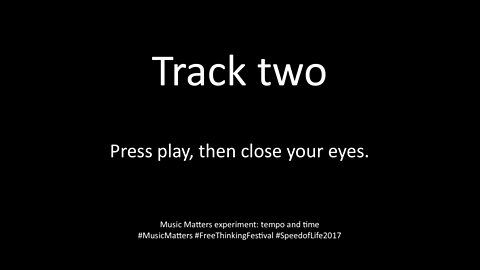 Can you estimate the approximate length of this track?
Here's the final piece of audio.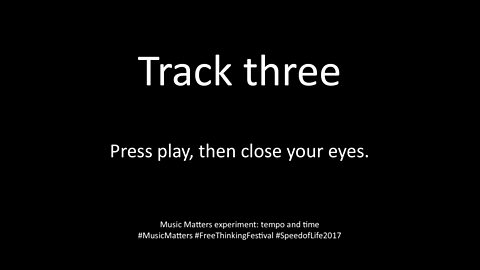 Can you estimate the approximate length of this track?
Tom Service reports on psychoacoustic experiments live from the Free Thinking Festival 2017.

Browse all the radio programmes coming from this year's festival on Radio 3's season page.

Discover nine composers who revelled in experimenting with the constraints of time.