Main content
Plant Britain
Plant Britain is a part of Our Planet Now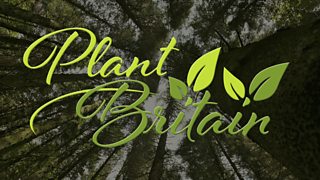 Countryfile Plant Britain wants to get everyone planting in a big, ambitious two-year project where we can all do our bit in the battle against climate change and to help wildlife and our own well being.
We launch with the goal of planting 750,000 trees – one for every UK primary school starter in 2020. From inner city estates to some of Britain's most breath-taking landscapes, it doesn't matter where you live. And however small a space you've got to plant, we can help. What about your own micro-forest in a window box?
And while we kick off with trees, over the next two years we'll also be looking at fruit, veg and flowers. So whatever you plant, be sure to log it on our interactive map. And don't miss out on our special planting ballot which gives you the chance to plant trees with Countryfile presenters at Woodland Trust sites across Britain.
Please ensure you don't trespass on private land and that you have permission to plant from the land owner.
Please follow the covid travel restrictions and guidance in place in your area.
Take part in Plant Britain
Countryfile's Plant Britain aims to galvanise the nation to get planting. We want to know what you've planted and where. Whether it's a tree, a plant, a flower, or fruit or veg, we'd love you to add it to our interactive map. And you'll be able to follow the nations planting progress!
Please note; if you plant over 20 plants, you'll be forwarded onto a separate form and a member of the production team will be in contact. Before sharing your information with us make sure you have read the Plant Britain privacy notice and terms and conditions.
We'd love to find out more about your planting - great and small - and see what you and your friends, family and community have achieved. Please fill in the details below and share your videos and photographs with us. Who knows, we might be able to feature them in the programme. Happy Planting!
If you can't wait for the ballot you can also get tree packs and advice from the Woodland Trust and get planting straight away. NB ordering a pack does not affect your chances in relation to the ballot
Find links to some of the various Plant Britain projects our presenters have visited across the country.