Main content
Stand aside squirrels! Is it time we started eating acorns?
They're rich in potassium, magnesium, and calcium so is it time we considered acorns as a valuable food source?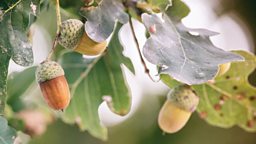 Whether its too many processed foods, plastic packaging or the carbon footprint of imported goods, many of us are beginning to look for food sources beyond our usual supermarkets.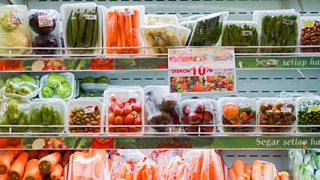 Should we forage more of our food?
Foraging for our food is an option and a hot topic in alternative foods right now is the humble acorn — apparently much enjoyed in South Korea.

So are they worth the hassle?

Luckily the team at Mornings discussed the pros and cons of introducing acorns onto our plate — and into our cup — with a spokesperson from The Woodlands Trust, George Anderson and seasoned foraging expert, John Wright.

We'll leave you to make up your own conclusions.

Acorn americano anyone?
For
Acorns are the nuts of oak trees, which grow in abundance around the world and are common in Britain.
They are free! (But remember to forage sustainably).
They come in fully biodegradable packaging - it's their little cup called a "cupule".
As mentioned, they are rich in potassium, magnesium, and calcium— they are also a particularly good sources of vitamins A and E.
They can be ground to make flour for bread, pancakes, pastries, cookies and even pasta — all gluten-free.
Acorns could be the next big thing in pub snacks - dry roasted acorns anyone?
Acorn coffee is naturally caffeine free.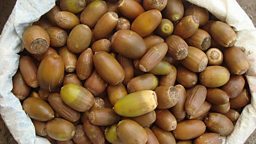 Against
Untreated raw acorns contain high concentrations of tannic acid, causing their taste to be bitter and them to be toxic to humans if eaten in large quantities.
They are quite a hassle. To make them edible you need to "leach" them - that effectively means soaking them in water until they stop turning the water brown.
If we all started consuming acorns it could have a negative impact on woodland creatures such as red squirrels.
Again, if we all started to eat them we might see a reduction in our oak tree population.
As heard in the programme, even John Wright, expert forager and author of The Forager's Calendar: A Seasonal Guide to Nature's Wild Harvests couldn't quite be bothered to get around to it and much prefers chestnuts (not horse chestnuts aka conkers which are mildly poisonous.)
Latest features from BBC Scotland