Main content
Submit Your 500 Words Story
Entries for 500 Words 2019 will open later this month.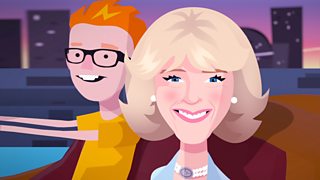 Let your imagination run wild

The Duchess of Cornwall
Once entries are open please read our FAQ and Rules pages before you submit a story. Please be aware that we are unable to send you a copy of any submitted stories, so make sure you keep one.
WHO CAN ENTER 500 WORDS?
500 Words is open to any child who is aged between 5 and 13 years old on 14th June 2019, and is a full time resident of the UK.
The competition celebrates imagination and creativity - not spelling and grammar! - so all children of all abilities are invited to enter.
HOW TO ENTER
We can only accept entries that have been submitted through our online form, using a registered 500 Words account. Parents, guardians or teachers can create a SUBMITTER ACCOUNT HERE once the competition is open.
Entrants must follow steps 1-6 on the submission form to save their story as a draft, before submitting.
Please don't leave registration to the last minute!
Stories can be copied and pasted into the submission form within the account (please read our Rules regarding this) or stories can be saved as drafts along the way.
Teachers can also save a whole class worth of drafts onto their account at once using our handy multiple uploader tool! Once happy, these can all be submitted simultaneously.
If you are submitting stories but would also like to apply to be a judge, it's best to register for a JUDGE ACCOUNT as this account will also allow you to submit entries.
WHAT HAPPENS NEXT?
Once stories have been submitted entrants will be able to download a 500 Words certificate to celebrate their achievement!
We'll be in touch in April to let submitters know whether their stories have made it through the first round of judging.
Get writing, and good luck!
BROWSER SUPPORT: If you are having trouble with the site, please try loading it in a different browser, such as Internet Explorer, Chrome or Firefox, as it may be that your browser is not up to date. Simply copy and paste the link into an alternative browser.
EMAIL SUPPORT: To help prevent issues receiving account activation emails and competition updates, please add 500words@emails.bbc.com to your safe senders list. Your email provider or security service will be able to provide details about how to do this.
If you are still having trouble, do drop us an email 500words@bbc.co.uk and we'll get back to you as soon as we can.