Main content
Louisa Johnson: Who I want to win this year's X Factor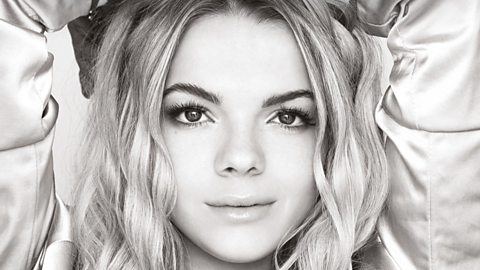 Former X Factor winner Louisa Johnson introduces her Track of the Day single So Good.
Louisa Johnson knows more than most people about what it takes to make a successful X Factor contestant.
After all, she won the show in 2015.
Louisa has just dropped her first 'proper' single as a solo artist, So Good, and returned to the X Factor to perform the song on the show's Sunday night elimination show. It was the most controversial show of the series so far, as singer Gifty Louise was voted off the show by the judges.
(Warning: Third party video may contain adverts)
Louisa says it was all down to the choice for Gifty to perform Fifth Harmony's In Love With A Monster, which never charted in the UK or US.
Gifty was given the wrong song, especially this week because no one knew it

Louisa Johnson
"Gifty was given the wrong song, especially this week because no one knew the song," Louisa tells Radio 1 online, after she joined Nick Grimshaw on the Radio 1 Breakfast Show.
"At the same time, she probably didn't know the song and she did a great job of it and that's hard.
"It's just how the public think. If they don't know the song the public won't connect to it and they won't connect to the person and it all goes downhill from there."
She also doesn't believe viewers who say the show is fixed - after girlgroup Four Of Diamonds were saved ahead of next week's Girlband vs Boyband theme.
"If the show was fixed I wouldn't have been worrying every week," Louisa says.
"Everyone says that when their favourite person goes out."
Eight acts remain in this year's X Factor competition and Louisa has revealed who she's backing to win this years crown - and who has failed to win her vote so far.
Five After Midnight
"I think they're wicked. They're my favourite.
"I just think their cool and they've got a presence about them. They can sing, they can dance. They've got it all really."
Matt Terry
"He's got an amazing voice. I was watching the soundcheck yesterday and he sounds incredible. He's really cool."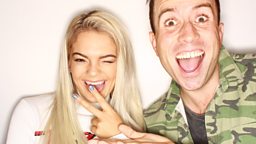 Saara Aalto
"I love her. She's good and she does some crazy songs as well and I do think they connect.
"The first two weeks I don't think went very well for her but I think she's brought it back. Now we're really seeing her."
Four Of Diamonds
"I just want them to connect more with the audience. I feel like they just need to come out of their shells a little bit.
"When they do the slow ballads they're amazing but they need to be more confident. They look good, so they just need to give it a bit more."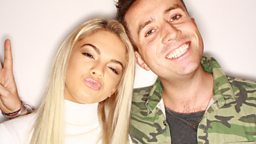 Honey G
"I mean... She's alright. She's not my favourite but she's doing what she's doing and she's happy."
Sam Lavery
"I love her. I think she's really unique.
"She's got her own style, very rock and grungy. She knows what she likes and what she's about."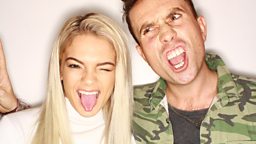 Ryan Lawrie
"He's not my favourite but he's cool.
"He's a young teenage boy which probably all the girls like."
Emily Middlemas
"She's really cute. She did one of my favourite songs last week, Creep by Radiohead. It was amazing. I loved it.
"I thought it was probably the best song of the series."
Watch Louisa's Live Lounge session with Clean Bandit
Louisa's new single, So Good, is out now