Main content
Draw Your Album: Jack Garratt
Just as the many before him, Jack Garratt smashed his Live Lounge for Live Lounge Month and then was whisked straight to test his artistic skills in a dangerous game of Draw Your Album.
Ok, not that dangerous. More safe, really. And fun.
We presented him with the challenge, and honestly, he was kinda nervous.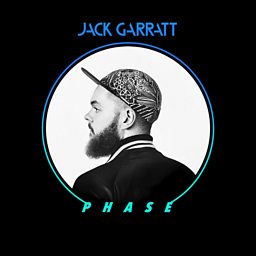 This is his wonderful, original and professional cover for Phase.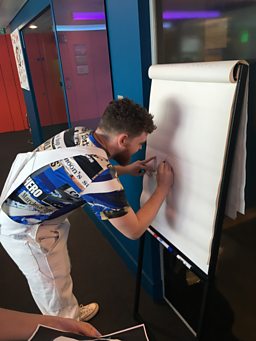 After quite a few minutes of pondering, Jack had his ideas in place, chose his colours and got to work.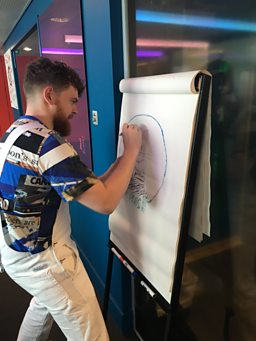 He was almost finished, with just his noggin to draw, when he decided he was 'rubbish at drawing heads' so went for a dog with a beard instead.
Sure.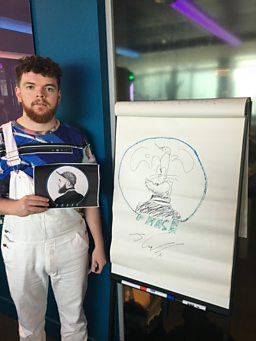 In the end we think he did an ace job, and, not that you can tell by his face, we think he was pretty chuffed with it.
He did say dog right? We're sure he said dog. Was it rabbit?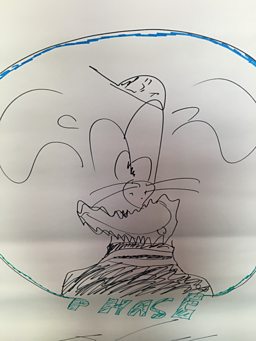 Yup, a dog. We think. Good beard though.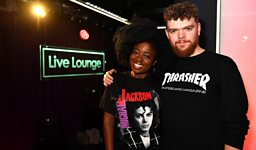 Jack popped into hang with Clara Amfo and play us his set for our epic Live Lounge Month. And if you missed it then SHAME ON YOU.
JK, you can watch it again.
Jack Garratt played at amazing set for Live Lounge and now we're all in love with him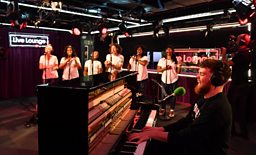 He played a brilliant rendition of his new single Far Cry and covered Francis And The Lights' Friends with just his own piano playing to accompany him.
IN LOVE.
Prepare to faint with utter joy.
We challenged Olly Murs to pen us his own album cover, but it was so secret he did his single instead

Blossoms took our challenge of drawing their album and here's how they did...

How well can Biffy Clyro draw their own album cover? Well, you can take a peek here...