Main content
Scottish star stunt cyclist Danny MacAskill returns home to Skye to take on the Cuillin Ridgeline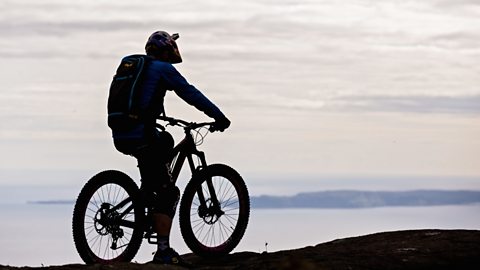 The Scottish star cyclist returns home for his most breathtaking stunt to date.
How Danny rode that ridge
BBC Scotland followed Danny and the team at Cut Media as they tackled the landscape together, using a barrelload of kit ranging from a large drone (for those breathtaking fly-by shots!) to a tiny GoPro camera.
Danny's previous stunts
From his first video outing, a five minute street trials video filmed by his flatmate in 2009, the eyes of the world have slowly turned towards Scottish cycling star Danny MacAskill.
His technical trickery on a bike has taken him across the globe, from Argentina to Taiwan, but his latest adventure sees him return home to his native Skye to take on one of Scotland's most treacherous landscapes - the Cuillin Ridgeline.