Main content
10 things we learned from Chi-chi Nwanoku's Desert Island Discs
Chi-chi Nwanoku is an internationally-renowned double bass player. She is the founder of Europe's first professional majority black and minority ethnic orchestra, Chineke! and champions diversity in classical music. In 2001 she received an MBE and in 2017, an OBE for services to music. Here are 10 things we learned from her Desert Island Discs…
1. She believes we all have music in us
Chi-chi believes we're all born musicians and thinks anyone can learn to play an instrument, even those who don't feel they have a natural musical talent: "If you've got any sense of co-ordination and movement, then there's absolutely no reason why you can't learn to do something physical."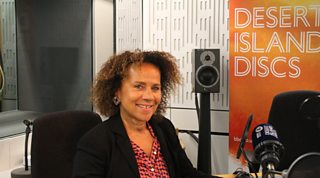 "It was the most extraordinary feeling that I will never forget in all my days. We had a standing ovation as we walked onto the stage."
2. Her orchestra is named after two Igbo words
Chi-chi founded the Chineke! Orchestra in 2015 and explains the name's origin and meaning. "My father was Igbo, from the east of Nigeria, the Igbo people. The word 'chi' is a very important word in the Igbo language and 'chi' means 'god'… but not the God with a long white beard who sits on fluffy clouds… but more like our guardian. The Igbo people believe that everyone has their own guardian who guides them from the cradle to the coffin. 'Neke' means creation. The creation of all good things… so taking those two - chi and neke - together, Chineke to me really sums up the spirit of all good creation."
3. The Chineke! Orchestra received a standing ovation before they played a note
For her second disc Chi-chi picks Samuel Coleridge-Taylor's Ballade for Orchestra in A minor, the first piece played in public by the Chineke! Orchestra. She remembers the 2015 concert vividly: "It was the most extraordinary feeling that I will never forget in all my days. We had a standing ovation as we walked onto the stage; we had no idea how we were going to be received... and that cheering and standing ovation before the first note was hair-raising."
4. ...and millions have watched their debut at the BBC Proms
The Chineke! Orchestra's performance of Rejoice Greatly from Messiah by Handel, with soprano Jeanine De Bique, in the 2017 BBC Proms had a massive impact online. The clip has reached 4.2 million views and counting. Chi-chi says of the experience, "It's brought me such joy."
5. Her mother was disowned by her family for being in a mixed-race relationship
When Chi-chi's mother's Irish family discovered she was dating a Nigerian man, they rejected her from their lives. Chi-chi explains that her mother "was told never to darken their doorstep again and she did as she was told. She never went back to southern Ireland." Her mother did write letters to her family, but didn't know if they were read, until a surprise visit when Chi-chi was three-months old: "The doorbell rang one evening, unannounced, and it was my grandmother. She spent a week with us, so I know I've been held by my grandmother. She got on like a house on fire with my dad. That was the last time mum ever saw her mother."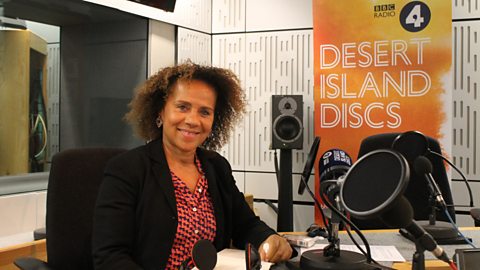 Chi-chi Nwanoku, musician, on how her Nigerian father and Irish mother met.
6. Twinkle, Twinkle, Little Star reminds her of her dad
Chi-chi recalls what she considers to be her first music lesson. "I was very, very close with my dad. It was one of those nights when there were so many stars packing the sky, you felt you could reach up and just pluck one out of the sky. My dad was holding me and I was asking him about what we were looking at and that's when he told me that they were called stars and so he sang to me Twinkle, Twinkle, Little Star - and of course, I think of that as my first music lesson."
7. She played her neighbour's piano so often they gave it to her
Chi-chi recalls the first time she ever heard a piano. She was playing with her neighbour Pamela when the sound of Pamela's brother playing a Boogie Woogie 12-Bar Blues stopped her in her tracks. "I thought, I need that in my life! I refused to leave the room until he showed it to me." She returned to the house every single day after school until finally her neighbour's mother wheeled the piano up the road and gave it to her. Her parents were very supportive and worked overtime to pay for her piano lessons.
Boogie Woogie 12-Bar Blues: I thought, I need that in my life! I refused to leave the room until he showed it to me.
8. She was almost an Olympic sprinter
Chi-chi was a 100-metre sprinter for Berkshire and describes the feeling of running fast as being "free as a bird, just at one with everything." She trialled unsuccessfully for the 1972 Munich Olympics and hoped to qualify for the 1976 Montreal Olympics which she felt she was a "cert" for. "Looking at my times at the age of 17, I was 11.8 [seconds] and getting faster," meaning that the goal of going to the Olympics was "very realistic", but it wasn't to be. She was invited to be a stand-in striker for Reading Ladies Football Club and accepted. "Every time I took off quickly with the ball, I would have about eight people trying to kick me… and so I sustained an injury, leg was in the air… massive knee dislocation. I was told in the hospital that evening that I would never sprint again."
9. Her music teacher encouraged her to play a very unpopular instrument
On her first day back at school after undergoing surgery on her knee, Chi-chi was approached by her music teacher. "The headmistress and I have put our heads together… We believe you could have a career in music if you took up a very unpopular orchestral instrument." She was taken to see the double basses, which towered over her. The shortest girl in her sixth-form, Chi-chi said, "I'm five-foot-nothing, and they've got to be the biggest instruments in the orchestra." However her teacher said the right thing: "Yes, but Chi-chi when have you ever been put off by a challenge?"
10. She thinks blind auditions have had a positive impact
Blind auditions, where musicians perform behind a screen, are a contentious issue in the world of classical music. While Chi-chi acknowledges this, she thinks there are some positives: "It comes as no surprise to me that since that's been introduced, there are 25 percent more women in orchestras in America. It's not just for the colour of your skin, it's your gender as well." Several members of her orchestra have won appointments from behind a screen. Chi-chi thinks that "we all suffer from a little bit of unconscious bias… we're at the stage now where we need to just accept it and let's look at how we can try and identify it and then work with it."
More Desert Island Discs
Sue Lawley's castaway is bass and baritone singer Willard White.

Chinese pianist Lang Lang joins Kirsty Young to choose his Desert Island Discs.