Main content
The alien from outer space who came to earth looking for kindness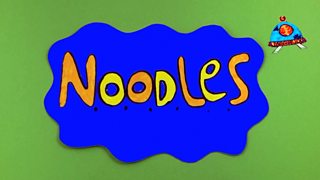 Noodle 6 was a caring alien, doing her job by searching for lonely humans, finding them friends and making them happy. Her bright blue interstellar spacecraft was fuelled by tanks of kindness and calmness.

But when she began to miss her beloved sister – away on an important mission elsewhere in the universe – Noodle 6's tanks began to empty and she was forced to make an emergency landing ...in a school playground!

This dramatic storyline was the creation of P6 pupils at Glengowan Primary School in Larkhall.

They worked with BBC Scotland's The L.A.B and actress Maureen Carr to create the short film and screened it at the Scottish Mental Health Arts Festival.
Latest features from BBC Scotland
Ewan McGregor narrates these foxes' first step into a larger world.

BBC Scotland's series of programmes that chart the monumental rise of hip-hop.

Marjolein and Ransom FA talk about their respective hometowns of Lerwick and Aberdeen.

Do cashless payments benefit both business and consumer?

The award-winning team behind BBC ALBA's FUNC take aim at the US President.

Rose Reilly won the 1984 Women's World Cup after playing at the highest level in Serie A.

A tea grower in Perthshire believes low temperatures give her plants a unique flavour.

Changing your driving style could benefit your wallet.

Police Scotland's murder investigation team allowed camera access to harrowing murder case.

Sisters Onnagh and Breagha Cuinn are a riot grrrl two-piece from North Scotland.

Alistair Heather talks to schoolchildren taking part in the inaugural Doric Film Festival.