Main content
The Radio 3 Academy at Sage Gateshead
The BBC Radio 3 Academy returned with 13 students to the Free Thinking Festival 2014, which took place from 31st October to 2nd November at Sage Gateshead for a weekend of provocative debate, new ideas, live music and performance.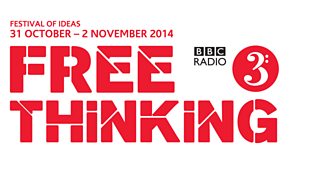 As part of the festival, BBC Radio 3 ran a radio production academy for creative, energetic and super keen participants to get hands on experience in a live broadcast environment.
The Academy attended five sessions led by professional producers, presenters, sound engineers and digital specialists.
What we covered:
Story telling with sound, Interview and studio technique, Building creative music programmes.
Using social media effectively to get your work out there, How digital can enhance your programme.
What makes a good producer? The producer / presenter partnership.
By the end of the Academy, students finished a piece of audio on the subject of The Limits of Knowledge.
Click here for the clips of Academy students' final work.
The best pieces were broadcast on BBC Radio 3.
For any further information on the Radio 3 Academy email questions to freya.hellier@bbc.co.uk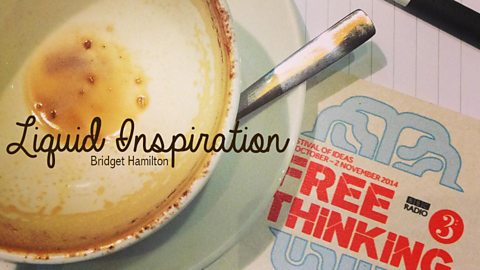 Bridget Hamilton's piece on the inspiring qualities of tea and coffee
In Praise of Coffee and Tea
As the owner of a new business I have a desperate, furtive love affair with hot drinks. Coffee to start, of course – I need a little more than self-motivation to get me out of bed – before a steady, caramel-coloured stream of tea until lunch. Some days I work so hard that most cups go cold before I finish them; I'll reuse a teabag, but never microwave half a mug full of the stuff – that's an abomination. The milk curdles a tiny bit, like custard on my cuppa. Other days I practically inhale them and spend half my time moving from desk to kettle, refilling, re-boiling.
Bridget Hamilton is an MA Radio student from Sunderland University and runs a social community project in Tyne and Wear.
After lunch it's onto lighter, fruitier variations on a theme – lemon and ginger, cranberry occasionally, raspberry and elderflower tea. In need of serious invigoration I'll try a hot chocolate or even a mocha – homemade. I've got my own machine. It's in competition with the kettle, though, always longing for my affection.
When asked to talk about 'The Limits of Knowledge' at the BBC Radio 3 Academy course my mind immediately thought of tea and coffee. It's practically impossible for me to get inspired without a brew and, like petrol filling up a car, I need a certain amount of caffeine in my system to keep going. I thought of forgoing my cappuccinos for a day and making a piece on my experience, but the prospect was too painful. Instead I called upon my English Literature degree and love of poets like Kate Tempest and Carol Ann Duffy to create a bit of an ode – a love letter to the latte. With the sounds of the café at the Sage, Gateshead to work with I made friends with the baristas and recorded the crescendos that indicate the blissful arrival of visitors' drinks. The milk frother was a favourite - a sound I had never really studied in much detail before, but it's a truly beautiful one.
I feel very lucky to have been invited on the Academy and to work with professionals from BBC Radio 3. And as I've recently moved this side of the river, spending four days at one of the Sage Gateshead's biggest annual events has been wonderful. I'm already excited for next year.
Free Thinking and Priceless Experience
Four days with the BBC Radio 3 team has become a fascinating insight, an educational experience and a challenge but it has also transformed the way I will now approach radio production.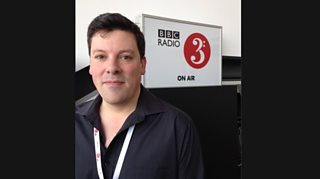 James Horspool, Radio 3 Academy student
I am studying for an MA in Radio at Sunderland University following a career in commercial radio spanning more than fifteen years I am keen to consider more challenging forms of broadcasting and from a very different perspective. The BBC Academy has given me opportunity to do just that this weekend.
The diversity of output expected on BBC Radio 3, the open expectations of creativity and the exceptionally high production standards demanded by the network ensure that we are learning the best possible techniques. It also means that the project the team set us challenged all the attendees in different ways, irrespective of their previous experience.
We are enjoying a mix of fascinating workshops with some of the BBC's finest producers, studio managers, audio technicians and presenters while being party to a packed weekend schedule of outside broadcasts.
Our workshop leader, Freya has set us a key practical task which is in stark contrast to my own experience of producing a variety of programmes, trailers and station imaging for commercial radio. Normally I would be trying to achieve creativity within very specific boundaries. However this brief was a huge challenge simply due to the vast array of possibilities. This really felt like mind-stretching creativity.
We have been asked to consider using sound-capes, montages, or any technique really other than a straight 'report' which could capture the essence of the Free Thinking Festival in under two minutes. The clock has been ticking from the start, so I began within my comfort zone building some production elements which 'felt right' and sounded inspiring. Meanwhile my mind went into over-drive on how to reflect an impossible topic such as "The Limits of Knowledge".
It quickly became apparent why this is such a brilliant topic for consideration at the Free Thinking Festival from a variety of expert perspectives and why it was so hard to 'capture' in audio form in under one hundred and twenty seconds!
The sheer array of opinions, perspectives and volume of animated discussions in the main cafeteria during the intermissions gave me some insight into the epically large nature of the topic.
I decided to use expert minds from across the centuries to in a way 'narrate' a path through the topic while focussing on the human element of knowledge. Does it start when we are born, and end when we die individually? How does each generation then take and build on the knowledge from the previous generation and how does one even define what knowledge in and where it sits? Is it real? Tangible? Can it be kept alive? This is beginning to look like an extended documentary to even scratch the surface.
I quickly realised that my only hope was going to be to try and 'hint' at some of the concepts, and reflect a tiny number of the variety of views on offer from those refreshing their minds over coffee.
I am never fully satisfied with production work I make, and the same is true of this piece however I am pleased with the general shape and pace of it and hope it provokes some thoughts.
During the production of this, I enjoyed a fascinating and insightful interview with Ben Woolland, BBC Radio 3's Head of Station Management, the big boss. I was slightly wrong footed as he was wearing an identical shirt to a senior editor I had intended to interview but after retrieving foot from mouth I was able to ask him about his perspective on the festival;
"Radio 3 has a really important role to play in expanding knowledge. There is something about striking a balance though between being entertaining and being an enjoyable listen, but also touching that other bit of enjoyment and intrinsic pleasure that we all get from just learning something new. It's a pleasurable experience I hope, the way in which we do it, so it is in a way which works well for people. We just take them into new places, new information, new ideas and the festival that we are at in Sage Gateshead is just a brilliant way of giving people a chance to find out things that they didn't know before."
The experience as a whole has been a unique opportunity to work with experts who have been incredibly friendly, open and willing to share their knowledge. I would highly recommend the BBC Academy experience to all including those starting out as well as those with some industry experience who wish to challenge themselves and take a new direction.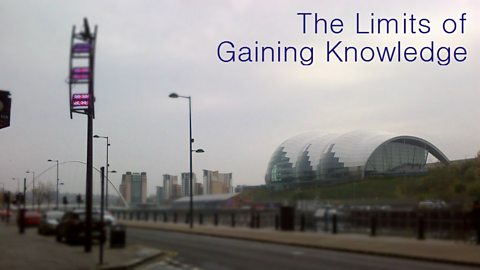 Jeremy Pang talks to local people in Sage Gateshead about their experiences of learning
Jeremy Pang on the Radio 3 Academy
I have thoroughly enjoyed my time at the academy; it was great to work with many enthusiastic and keen individuals. The BBC staff were very helpful, patient and were confident in our abilities. Lots of information and lessons were learned. Other members of the BBC Radio 3 Academy were interesting to talk to and in general were willing to share their knowledge. The Free Thinking Festival 2014 was brilliant and set in a fantastic location, Sage Gateshead is a really cool building. Time went by quickly as the work was intense and dense, however I really felt comfortable being there.
In media, my aim is to represent the "silent" ethnic minorities, there are not many of our faces or voices in British media. However, the BBC has great racial diversity, but I feel that media in United Kingdom as whole can do more. The BBC has given me such valuable insight in media and the work was challenging and fun. Not only have I learned more about the workings in BBC, I have learned more about myself and my capabilities. It has truly been a positive experience and definitely a worthwhile one. I will use this to elevate myself in media and to further my footpath.
More content from Free Thinking Festival 2014...
Sometimes you learn more than you expect. Here are 10 things that made us think. More on the Festival homepage.

'What's a tweetstorm?', we hear you ask. Our New Generation Thinkers 2014 got online to tell us more.