Main content
If you love animals like Hagrid then here are other stories you'll #LoveToRead...
23rd October 2017
Rubeus Hagrid might only be half giant (from his mother's side, his dad was human) but he has the biggest heart amongst the characters in the Harry Potter books. From his hut on the grounds of Hogwarts, Hagrid kept a watchful and protective eye over goings on at the school of witchcraft and wizardry and became a useful guardian for Harry and his friends.
And whether it was a Norwegian Ridgeback dragon, a Thestral or a Hippogriff, the groundsman was often found in possession of spectacular, often dangerous, magical creatures. If you've a soft spot for animals – mythical or not – here's some other books you'll #LovetoRead.
Hagrid's first lesson in The Prisoner of Azkaban
Third party content may contain adverts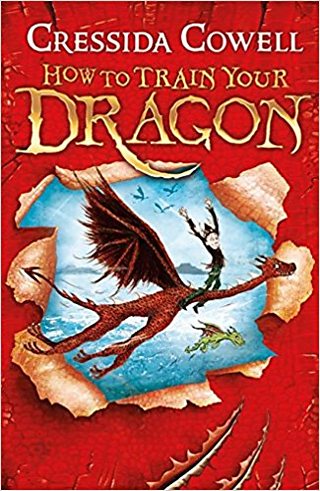 How To Train Your Dragon
I was not a natural at the heroism business. I had to work at it.

How To Train Your Dragon
chosen by Rochdale Libraries
My family and other animals by Gerald Durrell
Gerry is mad about animals and describes the years he lived on Corfu as a child with his eccentric family. Hilarious and interesting (and true!) – was he the inspiration for Hagrid's enthusiasms?
chosen by Kent Libraries
My animals and other family by Clare Balding
Horse & dog obsessed girl becomes horse & dog obsessed adult! Entertaining autobiography of the sports commentator and Radio Four rambler.
chosen by Stockport Libraries
Eragon by Christopher Paolini
The beginning novel in a magical series to sink your teeth into. Eragon and a newly hatched dragon are caught up in a whirlwind of adventure, facing dangers and enemies at every turn. Just like Hagrid's favourite "Monster Book of Monsters" - this is a book with bite!
chosen by Wakefield Libraries
How To Train Your Dragon by Cressida Cowell
Like Hagrid, Hiccup is an extraordinary character, whose sympathy and care for animals and patience in training them makes him a heroic figure.
chosen by The Reading Agency
The Penguin Lessons by Tom Michell
The uplifting story of how Tom, teaching in Argentina in the late 1970s, finds his life takes an unexpected turn when he adopts an ill penguin and smuggles him back to his school.
chosen by the staff of The Children's Bookshop Huddersfield
Beetle Boy by MG Leonard
Darkus' Dad has gone missing from the Science Museum. Darkus sets out to find out where he is. The mystery is somehow all mixed up with their gross neighbours Gamble and Risk, the evil Lucretia Cutter and a beetle mountain. The nearer they get to solving the mystery the more dangerous things become.
Chosen by staff at Arts Council England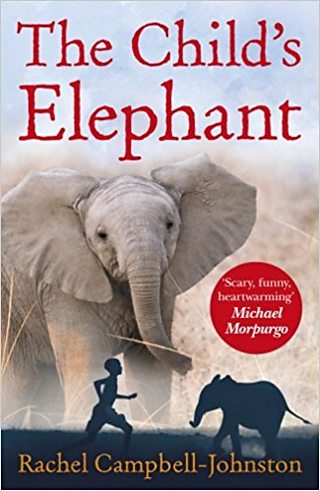 The Child's Elephant by Rachel Campbell- Johnston
The elephant is just as rich a character in this novel as the children who adopt him.
An enchanting new documentary uncovering the real life traditions of magic at the heart of Harry Potter
Some quick fire book suggestions...
| Title | Author | Recommended by... |
| --- | --- | --- |
| Beetle Boy | M.G Leonard | West Sussex School Libraries |
| The House on Hummingbird Island | Sam Angus | West Sussex School Libraries |
| The Narnia Series | C S Lewis | Manchester City Libraries |
| Bird Sense | Tim Birkhead | Bristol Libraries |
Chosen by Essex Libraries - Pax by Sara Pennypacker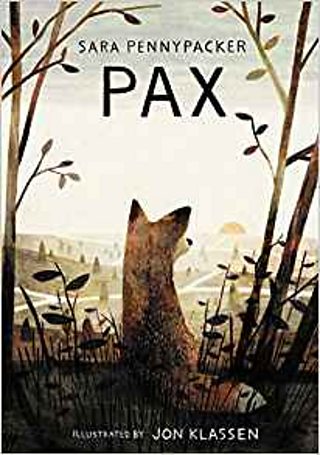 Just because it isn't happening here, doesn't mean it isn't happening

Inscription at the beginning of Pax by Sara Pennypacker
A moving tale of friendships and foxes, Peter and his fox Pax have become separated and desperately want to see each other again, and won't let anything get in the way of their reunion. Pennypacker has done a fantastic job of making you feel exactly what what the characters are going through; fear, exhaustion, and determination.
chosen by staff at The Bookshop Bridport
Bogwoppit by Ursula Moray Williams
A delightful story of weird and wonderful creatures, a wealthy, cruel landowner and a little girl who might just be able to save the day.
Mrs Frisby and the Rats of NIMH by Robert C. O'Brien
Spring has arrived and Mrs Frisby must move her family before the farmer ploughs her home away. But Timothy is sick and only the Rats can help her now. But these rats are strange and keep themselves to themselves, how will they respond to a little field mouse asking for help?
Phoebe and her Unicorn by Dana Simpson
When Phoebe saves a unicorn from a narcisistic fate she is granted three wishes. But at some point Unicorns and little girls should understand that nothing can outwit a Unicorn or a little girl. This hilarious graphic novel is the first of a brilliant series.
chosen by the staff of Waterstones Bromley
Beetle Boy by M.G. Leonard
Darkus is shocked when a giant beetle drops out of his neighbours trousers. He's even more shocked when it begins to communicate! How can a boy be friends with a beetle? Beetle Boy is a quirky adventure story, and makes you look for friends in the most unlikely places.
chosen by Gloucestershire Libraries
The Beastly Boys Books by Matthew Morgan, David Sinden and Guy Macdonald
Hagrid would approve of the RSPCB and could identify with Orson (also it may give him ideas for a retirement plan).