Main content
How to be a Get Creative Champion
1 February 2018
Get Creative aims to boost creativity in the UK, as well as celebrate the millions of people already doing something artistic and creative every day. It's the first time amateur and professional arts organisations have come together on a national project of this scale.
But we don't want to do this alone. We want as many creative organisations and individuals across the UK to be our partners – our Get Creative Champions.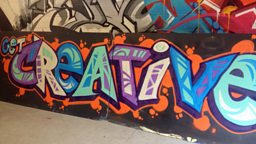 Hundreds of artists and arts organisations across the UK are already on board and we want as many creative groups as possible to also join in.
To be a Champion we're asking you or your organisation to promote any events which could fit under the Get Creative banner. This could be a new event or something you already have in your programme that encourages creative engagement and participation.
Use the Get Creative branding to badge your activities to let everyone know you are part of this campaign. The activities themselves should be free or cost recovery, not commercial activities. They could be:
performances
debates
talks
workshops
open days
a masterclass
competitions
real world events, or online participation
If you think you or your organisation would like to sign up as a Get Creative Champion then please have a look at the terms and conditions – there are certain things which we're asking you to do, including committing to running a Get Creative event or activity. Sign up to be a champion here and we'll send you branding so that you can badge your event and let everyone know you're a Get Creative Champion.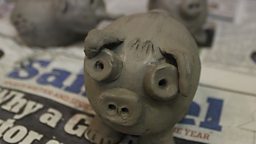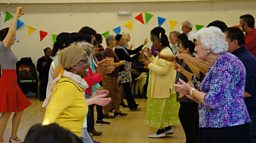 Get Creative champions Creative People and Places Hounslow held a weekend of free activities including a tea dance
Get Creative Festival 2018
Saturday 2 April 2016 was the first ever Get Creative Day, a celebration of the country's creativity with a day of free activities. Get Creative Champions across the country opened their doors to the public who rolled their sleeves up and came to try something new. From digital drawing in Derby to lessons in laughter in Liverpool it was such a success, with more than 300 events and thousands attending.
In 2017 it was expanded to become the Get Creative Weekend and 650 events were held from 7-9 April. Now we've decided to do it all over again - only even bigger and better. In March 2018 we're asking artists and arts organisations, community groups and societies of all shapes and sizes to take part in a creative experience - all in the name of Get Creative. We want the Get Creative champions to hold a Get Creative event.
It could involve making music, dance, film or photography; creating with words, paint or digitally. You might try robot or Lego building, rainbow toast making (yes - it's a real thing) or maybe just generally getting crafty! It happens from 17-25 March 2018 and we're calling it the Get Creative Festival. Find out more here.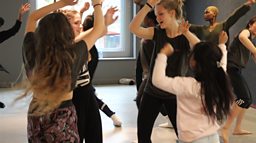 Champion expertise on Get Creative
Hampstead School of Art Principal Isabel H Langtry told us why artists have been fascinated with the human form.

Leach Pottery put clay into perspective. Arts writer Mercedes Smith gives us a simplified view of a complicated subject.

Southport Photographic Society put together tips on how to capture the best countryside shots.