Main content
Today Puzzle #647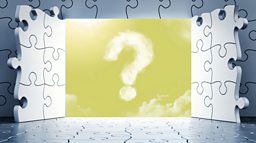 Puzzle No. 647 – Monday 6 January
Rebecca, Harry and Juliet have been given 54 chocolate coins. The coins are to be divided up in the following way. Every time Rebecca gets 2 coins, Harry gets three and Juliet gets one less than Harry and Rebecca combined. How many coins does Harry get?
Today's #PuzzleForToday has been set by Dr Steve Humble MBE, Head of Education, Newcastle University
click here for the answer

Rebecca gets 12 coins, Harry 18 coins and Juliet 24 coins

Details of a possible solution

Rebecca, Harry and Juliet get coins in the ratio of 2 : 3 : 4

Dividing 54 by 9 (2+3+4) gives 6.

Therefore Rebecca gets 12 (6x2) coins, Harry 18 (6x3) coins and Juliet 24 (6x4) coins


More fiendish brain-teasers and quizzes on BBC Radio...