Main content
'I was made redundant from my dream job, now I'm glad to be working at KFC'
One man wouldn't take no for an answer in the search for a new job.
As Covid-19 continues to take its toll on the economy, announcements of redundancies have become all too common. As job losses mount, Citizens Advice has reported a surge in the number of people contacting the service for redundancy advice.

One of those who found himself out of work through no fault of his own is Mike Scotland from Aberdeen. At the start of the year the 28-year-old was living what he describes as a "perfect" life. He was married with one young child and another on the way, and had his dream job in the lucrative oil and gas industry. It wasn't to last.

Speaking on Clever about Cash Mike explained, "The Coronavirus came and it changed absolutely everything,".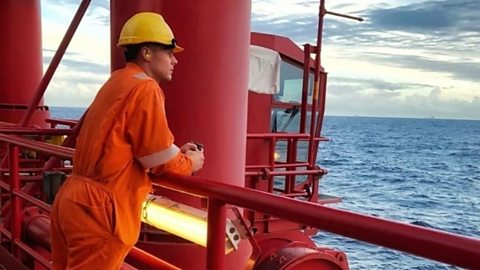 How Mike Scotland found work following redundancy from the oil industry.
The project Mike had been working on was pulled due to funding and timing issues. While he had foreseen that this could happen, the confirmation of redundancy was a huge blow.

"I loved every single thing about the job," he says. "To have that taken away was tough."
Like many others in the same position, Mike and his wife were forced to rethink their lifestyle. Plans for moving to a bigger home for their growing family were abandoned. Instead, they had to start paying close attention to where their money was going. Government guidance at the time helped sharpen their thinking.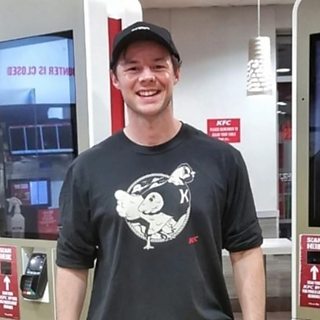 Mike Scotland has had a complete career change
"With shopping, the word 'essentials' was being used all the time," explains Mike. "It really made us focus on the needs not the wants. It allowed us to narrow down the budget to basically survival mode."
Learning to adapt
This survival instinct drove Mike to start a job search straight away. With no suitable positions in the oil industry available, he had to cast his net wider and consider new areas of employment. But in a sparse jobs market where many are chasing the same positions he was having trouble getting noticed.
"I'd applied for quite a lot of jobs online, tried to make phone calls, and I wasn't getting anywhere," he says.
In most cases he wouldn't even receive a response to his application.

One of the jobs Mike applied for was with fast food chain KFC. They, at least, got back in touch, even though the application was unsuccessful. But Mike appreciated the gesture, and it spurred him into action.
"I thought: 'I'm just going to call them'. I called them up, couldn't get hold [of the manager], called again, the manager wasn't there, called again and then the manager asked me up for an interview. I did the interview and got told I had the job the following day."
Mike's persistence had paid off. His new position is a world away from his previous employment, but this doesn't phase him at all.
"For me, taking a step out of my comfort zone seemed like the natural thing to do. It's hopefully a once in a lifetime pandemic, but I think we just need to learn to adapt."
On BBC Sounds
We're about to take the fear out of the word finance and make you feel good about being money smart. Packed with real, practical, easy to execute advice which really will make a difference to your pocket, this fun and fast paced weekly half hour will make you feel fit to face whatever money worry the world throws at you.
Latest features from BBC Scotland