Main content
Today Puzzle #629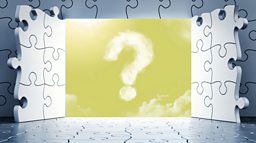 Puzzle No. 629 – Tuesday 10 December
The result of the Barchester election is declared in the early hours of Friday morning. Harriet Harding wins with a majority of 7,000 over Brenda Bunce. George Grantly comes last, with 5,000 votes – a 10% share of the total vote. What is Harriet Harding's winning vote share?
Today's #PuzzleForToday has been set by Peter Kellner former President of YouGov
Click here for the answer

52%. Harding 26,000; Bunce 19,000; Grantly 5,000


More fiendish brain-teasers and quizzes on BBC Radio...