Main content
The influencers of the beauty industry boom
Chances are this Christmas you unwrapped an eye shadow palette, a contouring kit, a face serum or a bottle of perfume.
Despite sluggish sales across other retail sectors the beauty market is growing. So, why have we become a nation of make-up and skincare lovers? Samantha Fenwick has been finding out more in a You & Yours Beauty Industry Special.
1. The beauty industry has grown massively in the last two years
In 2018 the market was worth £13.5 billion, and it's grown by nearly 17% in the past five years. The growth in sales in largely being driven by social media influencers. These online celebrities post pictures on Instagram and videos on Youtube showing you how to use make up and achieve certain looks. They often endorse the products they're using, and sometimes criticise products they don't like.
2. Who are the beauty influencers?
One of the most popular beauty influencers is Los Angeles-based Jeffree Star. Forbes magazine estimates Jeffree earned £14.5 million in 2018 from Youtube, and is one of the highest paid social media stars. Star joined You Tube in 2006 after becoming the most followed person on My Space. He started posting make-up tutorials and quickly became famous for his dramatic looks. He now has his own make-up line which Forbes estimated him earning $100 million a year. In a recent series of tweets, Jeffree revealed that one brand recently offered him $165,000 to use one of their products in his videos.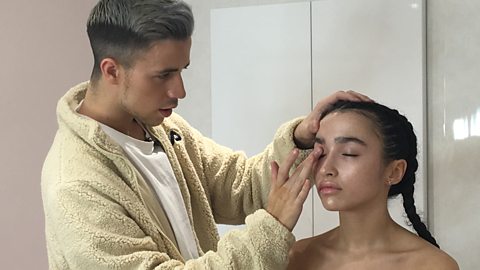 Online celebrities called influencers are driving the growth in make-up sales.
3. Celebrity endorsements
Research by Radio 4 suggests 82% of consumers say it isn't always clear when an influencer has been paid to promote a product. The survey of more than 1,000 shoppers was carried out for Radio 4's You and Yours by consumer analysts, Savvy Marketing. The survey also found 54% of 18-34 year old beauty buyers are influenced by social media celebrity endorsements.
4. How much can a micro-influencer earn?
But it's not just influencers with millions of followers who can earn money out of social media, so called "micro-influencers" can too. Salford make-up artist MMMMitchell appeared in a Jeffree Star video and earned 100,000 Instagram followers overnight. He now has 800,000 followers and gets sent make-up by hundreds of beauty brands in the hopes he'll use it in one of his posts. MMMMitchell says: "I've been approached by more and more companies to collaborate with them. The more followers you get the more doors it opens and that gives me more incentive to grow my followers. I work really hard to build up trust with my followers."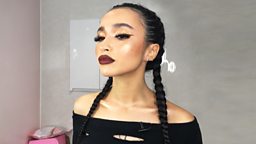 Social media influencer MMMMitchell's work.
5. Instagram has changed everyday make-up
Instagram make-up artists promote using a lot of make-up. Influencer MMMMitchell says: "We slap it on, on Instagram." But legendary make-up artist Bobbi Brown, who sold her brand in 2016, says it's hard to contour well and use a lot of make-up unless you are specially trained and under the right lights. Bobbi says "natural light is unforgiving," and she still favours the aesthetic of wearing less make-up and going for the natural look.
6. Skincare products that fly off the shelves
Maybe Bobbi Brown's on to something. For the past couple of years the trend has been to wear lots of make-up. But sales of skincare products that promise to give you beautiful, clear skin are also taking off. Skincare brand The Ordinary has become one of the most popular; it says it sells basic skincare ingredients at cheaper prices than the luxury brands. The company now sells one product every second and says every other order sent out by ASOS now contains a product from the company.
Bobbi Brown: "Wearing less make-up makes you look better"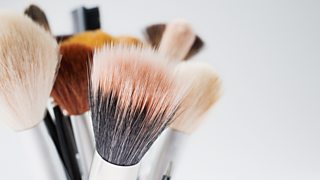 Legendary make-up artist Bobbi Brown on how the industry has changed.
7. Korean Beauty has become a big trend
Korean Beauty is promoting the idea of clear, radiant skin, and has become a big trend for Western beauty consumers. South Korean's are taught from a young age to look after their skin, so much so that you don't even need make up. Lots of K-Beauty products are part of a 12-step routine, using serums, oils, acids and face masks. In 2017, South Korea's beauty industry was estimated to be worth just over $13bn (£10bn), according to retail analysts Mintel, and is constantly innovating the popular sheet masks you see in lots of shops.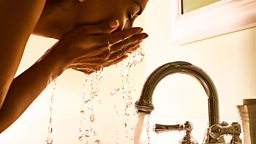 8. Sustainability is a hot topic in beauty
What are the beauty trends for 2019? Sustainability will become a hot topic. The cosmetics and beauty industry is notorious for producing a lot of plastic packaging, as well as wasteful cardboard that brands use to pack their make up in pretty packaging. Funmi Fetto, Contributing Beauty Editor at Vogue magazine says: "Brands are in a position where people are looking at them to see what they are doing in terms of the environment. Beauty for a long time has been lagging behind in this area. They need to make sure with the ingredients that they are clean and they are sustainable."
9. Products are getting personal
You'll also see more personalised products, whether it's perfumes, build your own eye shadow palettes, or foundation. One of the reasons beauty companies are pushing personalised foundation technology is so they can cater for all skin tones. This year Fenty Beauty, launched by pop star Rihanna, garnered a lot of publicity for its extensive shade range, and now if a company launches a range that does not cater for women of colour they will be heavily criticised for not being inclusive. However, companies like L'Oreal say that stocking so much foundation on the shops shelves is difficult, so they hope personalised foundation services will get around this problem, and cater to all skin tones.
You and Yours looks at how social media influencers are fuelling a boom in sales of beauty products.

The way we buy beauty products is changing with the rise of digital-only brands.

A big part of the huge growth in health and beauty is down to the Instagram generation.