Main content
Zoe's Hardest Road Home Challenge for Sport Relief 2018
Over five gruelling days, Radio 2 presenter Zoe Ball cycled from Blackpool, the place of her birth, all the way to her beloved hometown of Brighton to raise money for Sport Relief.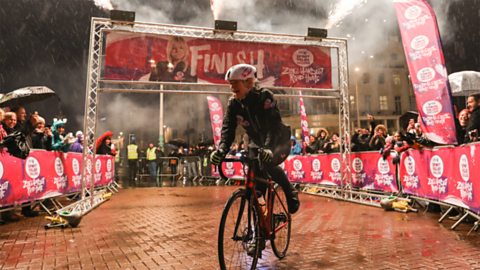 See video highlights as Zoe's Hardest Road Home Challenge reaches its epic climax.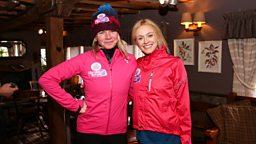 Undeterred by her near-complete lack of cycling experience and the bitterly unpredictable weather of late winter, Zoe Ball pushed off from the Pleasure Beach in Blackpool on Monday 5 March to begin her mammoth ride south.
Zoe took part in this epic challenge for Sport Relief to highlight how it helps support mental health projects across the UK. Passing through historic towns, taking in iconic sights and tackling some seriously difficult terrain, Zoe needed to push herself physically and emotionally to the limit every day, just to keep up with her unrelenting schedule. Finding strength in the friends and family who joined her along the way and motivated by a cause that's close to her heart, Zoe and her bike finally reached Brighton on Friday 9 March.
Where did Zoe's pedal power take her?
Day 1: Blackpool to Widnes
Day 2: Widnes to Upton Magna
Day 3: Upton Magna to Stratford upon Avon
Day 4: Stratford upon Avon to Marlow
Day 5: Marlow to Brighton