Main content
Do you want to knit a cat a scarf?
From magic beans to knitting clubs for cats – there's no end to the quirky and exciting things you could be doing as a volunteer.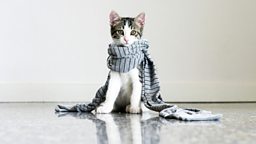 It's Student Volunteering Week (SVW) and to celebrate we've uncovered some of the more wacky volunteering options around.
In 2015, 86 different institutions took part in SVW. This year, over 10,000 students in over 120 different institutions are expected to donate their time to wonderful courses – and have a lot of fun too during the process.
Student Hubs
We've gathered together a selection of the more eclectic volunteering opportunities available at the Hubs.
There are Hubs at 10 UK Universities. If yours isn't on the list - why not start a hub of your own?
Knitting club for cats
If you love cats, dogs and knitting, then how could you resist the chance to go to Battersea Dogs Home and knit mice, blankets and toys?
At Knitting Kittens volunteers knit blankets, mice and other items for rescue cats to enjoy while they wait for new homes.
The Hub works with animal-loving student volunteers at Imperial College London who are willing to give their time and knit.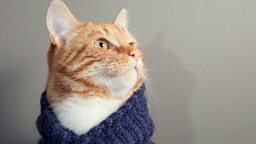 Biscuit Poetry
Every week, brain injury survivors, volunteers, staff and biscuits gather together at Headway Southampton.
They are the Biscuit Poets, a collaborative poetry and spoken word group. Their poetry is inspired by whatever biscuits are on offer that week.
The Biscuit Poets perform a selection of poetry at each meeting, providing an entertaining, unique and moving view on life.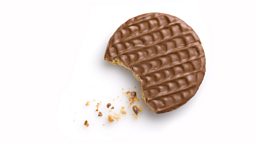 Sustainable Sandwiches
What's lurking at the back of your fridge? Half a tomato, some lettuce and a little piece of cheese?
Sustainable Sandwiches in Southampton teaches people how to feed themselves instead of the bin with unwanted food.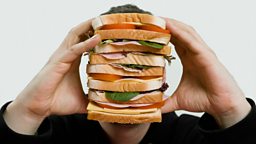 And if you are not a student, don't fear! What about these unusual opportunities?
Get some Magic Beans
The Magic Beans is a social enterprise run by a committee of four Oxford students.
They visit the children's wards at John Racliffe Hospital once a week to perform magic to sick children. Their aim is to brighten up the children's days by bringing a little magic sparkle to what can otherwise be a scary and unhappy experience.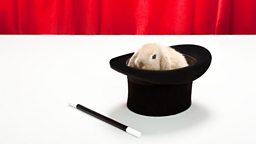 Teach craft and embroidery in prisons
Fine Cell Work is a social enterprise that trains prisoners in paid, skilled, creative needlework.
Doing needlework and embroidery provides prisoners with the chance to occupy their time with work that is not only creative, but also provides an income.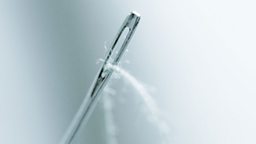 Hanging out in stately homes
If you love historical buildings, being a volunteer for the National Trust could be for you.
You could be a room guide, helping bring the past to life for visitors. Or if you prefer being outdoors, you could help look after some of the country's finest historical gardens and beautiful coastlines.