Performing Arts Fund
This page is no longer updated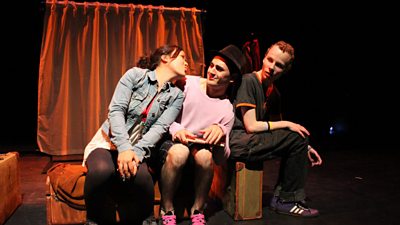 The BBC Performing Arts Fund was an independent BBC charity that supported emerging talent and community groups.  It was originally set up as the Fame Academy Bursary in 2003.
The charity received its income from the incidental revenue generated from the voting lines of BBC entertainment programmes including Strictly Come Dancing and The Voice.
Over 12 years the Fund had significant impact across the performing arts sector including:
Awarded £5.2 million in grants
Supported 1632 individuals including musicians, composers, directors, writers, choreographers, producers and theatre makers
Supported 237 community groups from choirs to youth theatre, samba bands and clog-dancing  groups
Funded 487 community performances
Purchased 834 musical instruments for children and young people
103,394 people attended performances as a result of a grant from the Fund
Commissioned over 60 pieces of new music
Supported 234 musical theatre students by providing grants towards their fees
Awarded grants all across the UK and Northern Ireland and as far afield as both the Shetland Islands and the Channel Islands
Supported and nurtured emerging talent including Adele, Mark Simpson, James Wilton, Sam Sweeney and Kathryn Rudge
Provided workshops, masterclasses, showcase opportunities and networking events
The BBC Performing Arts Fund closed in 2016.  With the advent of new online technology the pattern of audience voting changed and the amount of funding available for the charity to distribute  decreased and it was no longer viable to continue operating.
On the Fund's closure in 2016, and in line with its Charitable Deed of Trust, the small amount of remaining funds were transferred to the Jerwood Charitable Foundation and the Clore Leadership Programme in order to continue its work in nurturing talent.