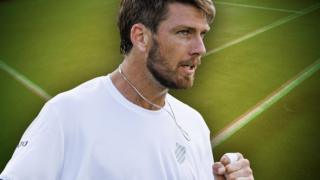 Getty Images
British tennis player Cameron Norrie faces the biggest game of his career on Friday - but he'll have to beat the defending champion to make it through to the Wimbledon singles final.
The last surviving British player in the singles tournament takes on Novak Djokovic in the semi-finals on Centre Court.
It will be a huge challenge for Norrie as Djokovic hasn't lost a singles game at Wimbledon since 2017! In fact, he's won three Wimbledon singles titles in a row.
Norrie said: "It's going to be a tough one with his record here. Obviously, grass is his favourite surface. I would say it's one of the tougher tasks in tennis."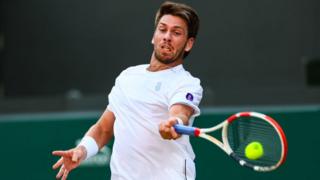 Getty Images
The winner will face Australian Nick Kyrgios in the final after Rafael Nadal - one of the favourites to win the tournament - pulled out through injury.
Norrie, 26, is ranked 12th in the world and is the first British man to reach the last four of Wimbledon since 2016.
But if this is the first time you've heard of Cameron Norrie, we've got you covered!
Find out everything you need to know about the British tennis star here.
Everything you need to know about Cameron Norrie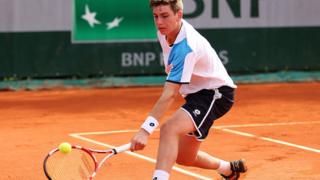 Getty Images
Cameron, 26, has been a professional tennis player since 2017, but has been training for years.
His parents are both micro-biologists. His mum is Welsh and his dad is Scottish.
Born in South Africa, raised in New Zealand and trained in the USA - Cameron's life has been a well-travelled one!
As a junior tennis player, Cameron represented New Zealand - the country he grew up and trained in.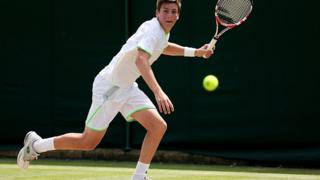 Getty Images
But when he was 17 years-old, he decided to play for Britain instead because of the better funding opportunities for tennis.
Cameron later trained in the US after he won a sports scholarship from Texas Christian University.
It was in his last year at university that he turned professional, and he has been climbing the world rankings ever since!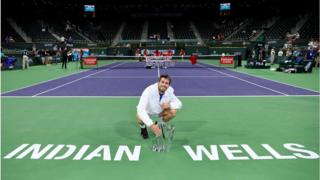 Getty Images
In 2021, Cameron had massive success at the Indian Wells tennis competition in California, US.
There he became the first British player to win the Indian Wells tennis tournament.
Since October 2021, Cameron has been ranked Britain's number one player.
He is currently 12th in the world and there's a lot of hope that he could go all the way and win this year's Wimbledon title!
What do you think of Cameron? Do you think he has what it takes to beat Novak Djokovic? Let us know the comments!