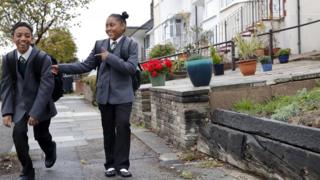 Getty Images
We're in lockdown again, which for many kids means remote learning and missing out on time with your school friends.
Lots of activities, sports and social clubs are also closed and restrictions mean it might not be possible to hang out in person.
However, it's really important for your wellbeing to keep in touch with everyone so we want to know if and how you are doing it.
Maybe you are allowed to go for a walk with a friend who lives nearby? Perhaps you are video calling each other, messaging or even writing letters.
Take part in our vote, leave a comment - and hey, when you've done that - maybe give them a call or video chat RIGHT NOW!
If you cannot see the vote, click here.
What is it you miss about seeing your friends? Maybe it's playing games together, giving them a hug, or even just hanging out and having a chat?
Well none of us can do those things right now so here are some ideas about how to stay in touch.
Whichever way you're keeping in touch with your friends, let us know and maybe you could give them a shout out too.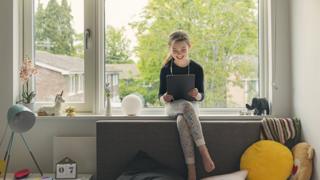 Getty Images
Record a video and upload it using these links - don't forget you can also post your comments below.
Are you ready to send your stuff?
Don't send

Personal details

Don't send

Stuff with other people

Don't send

Anything naughty

Don't send

Stuff we didn't ask for
A parent can also help you upload your videos here.