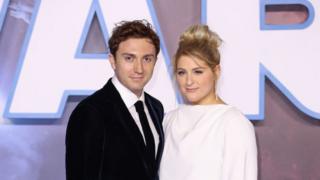 Getty Images
Singer Meghan Trainor has announced she's having a baby.
The Voice judge, who is married to Spy Kids actor Daryl Sabara, shared a photo on social media saying: "Daryl Sabara and I are so beyond happy and excited to meet this little cutie early next year!"
It will be their first child.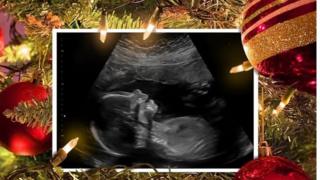 @MeghanTrainor
Lots of celebrities have congratulated the couple, including The Voice Kids coach Pixie Lott and The Voice host Emma Willis.
Perrie from Little Mix said: "You just know this little bundle of joy will be the sweetest and coolest with you two as parents!"
What does that mean for the Voice?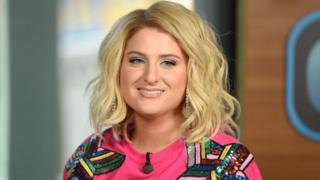 Getty Images
Her pregnancy won't stop Meghan taking part in the Semi-Final and Final of Series 9 which was postponed due to coronavirus restrictions.
The singer will be joining virtually whilst remaining in LA and these episodes will air on ITV later in October.
But ITV say that due to Meghan being pregnant with her first child, she won't be taking part in Series 10 of The Voice UK which is due to air in 2021.
Meghan explained: "I had such a great time being a coach on the Voice UK and spending time with everyone! I wish I could come back for Season 10, but I'm taking time to start my family and want to be really safe with the current travel restrictions. I'll be missing you all very much and hope to see you soon!"
A new judge will be named soon!