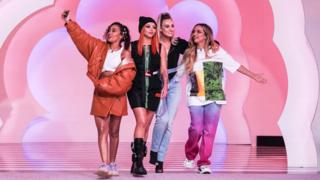 All of the bands in Little Mix's new talent show The Search have now been chosen.
As part of the competition Perrie, Jesy, Jade and Leigh-Anne have been auditioning people to be part of six groups.
These groups are: a Boy Band, a Mixed Group, a Girl Vocal Group, a Vocal and Instrument Group, a Girl Dance Group, and a Rap R&B Group.
Take a look below to see who had made it through so far and remember to let us know in the comments if you think the girls are using Black Magic to get it right, right, right...
Or if, despite their Power, they are getting it wrong wrong wrong.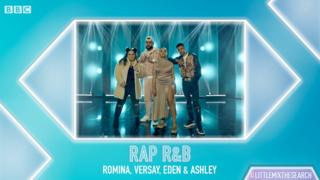 The final audition saw Little Mix put together their Rap R&B group. The girls picked Romina, VerSay, Eden & Ashley from the acts in contention.
The final decision came after the acts had to rap AND sing in front of the group - with Riya and Reuben the ones to miss out.
That means the groups are all set, and now head into the Battle of the Bands round.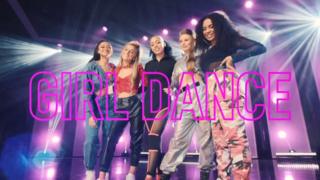 On Saturday 10 October Perrie, Jesy, Jade and Leigh-Anne were auditioning contestants to form a Girl Dance group who can sing and dance - just like Little Mix!
Initially they were only going to put four contestants in the final group, then Perrie said: "We have changed our mind, there will now be five spaces in this line-up."
Little Mix then announced that Megan, Ellie, Liv, Aisli and Lauren were all in the group!.
'I feel really emotional, we are so excited to work with you girls,' Jade told them afterwards.
The Vocal and Instrument Group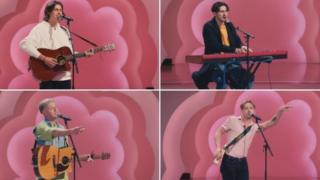 BBC/Modest TV
Episode four on Sunday 5 October was a bit different as the girls were looking for people who could sing AND play an instrument to become a band - like McFly or Busted or, erm, McBusted.
At first Little Mix weren't very impressed with what they found, accusing the wannabe stars of a lack of effort!
In the end they cut the numbers down from nine, putting seven into the next round.
Guitarists Harry, Matthew and Patrick, along with Jacob on the keyboard, were the lucky four to make it through.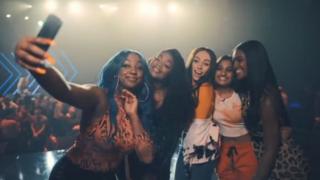 BBC/Modest TV
During the third episode on Saturday 3 October the Little Mixers were auditioning contestants to be in their first girl vocal group.
Jesy, Perrie, Leigh-Anne and Jade were aiming to make a group like Destiny's Child which Beyoncé was in, or the group that sang Waterfalls - TLC.
Their focus was on finding amazing vocals, but also voices that work together.
After whittling it down to seven singers, the girls put the contestants through their paces as they had to come together and sing as a group and perform live.
At first Little Mix wanted a three-piece band, but after the amount of talent they had, they decided to make a group of five.
In the end Shanice, Esther, Mya-Louise, Tamara and Tyler all made it though.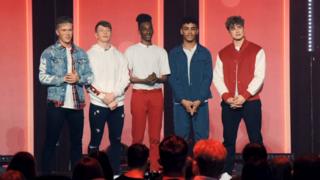 The singers who made it into the Boy Band were: Adam, Kaci, Lee, Talis and Zeekay.
Little Mix had the tricky task of whittling down the auditionees to just five for the final group.
Adam was the first singer to receive four yeses from the group.
They will now go through to the live shows later this year for the chance to support Little Mix on their next tour.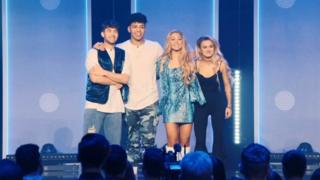 It was good news for singers: Melina, Rosie, Jordan and Liam, who all made it into the Mixed Group band!
Jordan had Little Mix on their feet dancing during his audition where he sang a cover of Lizzo's Good As Hell, and even got a cuddle off Leigh-Anne.
Singer Rosie revealed during her audition that she has also been an on-screen double of actress Emilia Clarke during the filming of a famous TV series.
The Mixed group will also go through the to live show finals alongside the Boy Band.