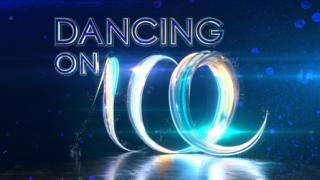 ITV
The full line up of celebrities taking part in the next series of Dancing On Ice has been revealed.
But who are they, and what else do we know about the 2021 series?
Here's the lowdown so far.
When will it be back on TV?
There isn't a date yet, but it's likely to return to ITV early in 2021.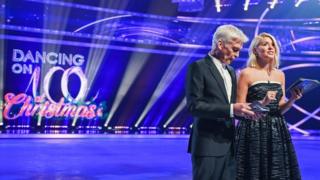 Getty Images
Lots of TV shows have been affected by lockdown rules and the coronavirus, and Dancing On Ice is no different.
There will be some changes for 2021, but lots will be the same.
Holly Willoughby and Phillip Schofield will be back to present the show.
There will also be the usual expert panel of judges; Jayne Torvill, Christopher Dean, John Barrowman and Ashley Banjo.
For the first time, there won't be a live studio audience.
Which celebrities are taking part?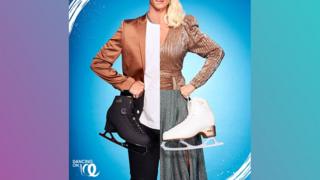 Twitter / ITV
There have been lots of rumours about who'll be competing next year. The show even shared a sneaky pic on social media showing four people merged together to give fans some clues about which big names will be competing.
But forget the rumours - we now know everyone who will be taking part!
Here are all of the contestants.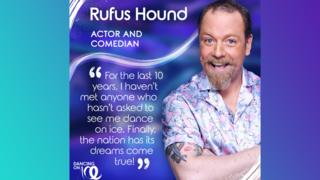 Twitter/ITV
Comedian Rufus Hound is the final celeb to be revealed for the next series of Dancing on Ice, completing the 2021 line up.
If you've ever seen CBBC show Waffle the Wonder Dog (or have a younger brother or sister who's a fan!) you might recognise his voice. Rufus lives up to his name and is the voice of Waffle!
We wonder if his skating skills will be pawsome or a bit 'woof' around the edges...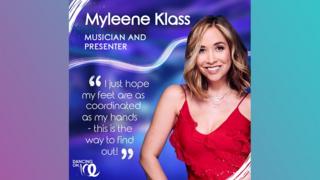 Twitter / ITV
Myleene Klass was the first celeb to be officially announced.
You might not have heard of her but she used to be in a pop band called Hear'Say.
She's also a classical musician and has most recently been teaching music on TikTok during lockdown along with her two daughters Ava and Hero.
She said they're skating mad and usually she is the one "to tie the shoelaces and hold the coats" but she wanted to "make them proud and show them I'm up for a challenge when completely out of my comfort zone."
Sonny Jay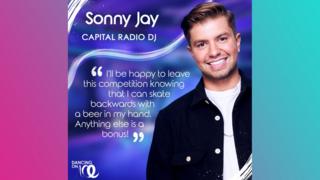 Twitter / ITV
Radio presenter Sonny Jay is also taking part.
He's had some words of encouragement from his Capital breakfast show co-host and fellow DJ, Roman Kemp, who said: "You might fall over a few times and it might hurt but I think you're going to smash this. I've got a lot of faith in you, pal."
With all that music he listens to, he must have got some moves!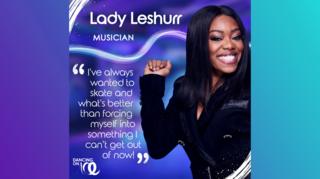 ITV
Rapper Lady Leshurr is known for her musical talent and she even went viral with her Queen's Speech songs.
She'll now be swapping the mic for a pair of ice skates!
She says she "can't skate to save her life", and thinks the experience will be an interesting one.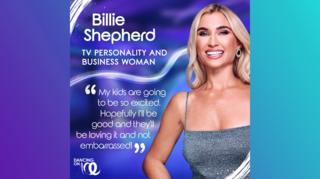 ITV
TV personality Billie Shepherd is best known for starring in the ITV series The Only Way Is Essex.
"I still can't believe I am actually doing it!!" she shared on Instagram along with a picture of some snazzy skates.
"I am soooo nervous but so excited...this will honestly be one of my biggest challenges yet!! I have zero ice skating or dance experience."
She hopes to make her family proud.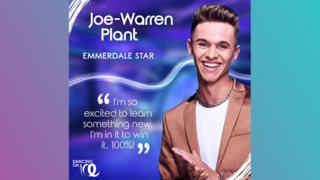 Twitter / ITV
Soap star Joe-Warren Plant was the second celeb to be revealed.
If your family is a fan of Emmerdale you might recognise the actor who plays Jacob Gallagher.
The 18-year-old says he's also looking forward to the show's costumes because he loves fancy dress parties!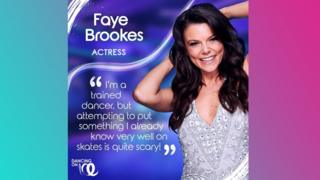 Twitter/ITV
Another soap actor has been added to the line up - this time it's Faye Brookes from Coronation Street.
She is known for playing Kate Connor.
She said: "I'm a trained dancer but attempting to put something I already know very well on skates is quite scary."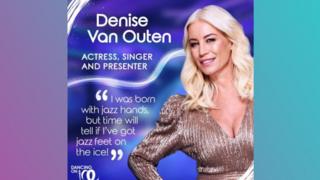 Twitter/ITV
You may have already seen Denise Van Outen on Strictly and she also took part in the first ever UK series of The Masked Singer where she performed as Fox. She finished in fifth place, but can she make it all the way to the end this time around?
Denise shared a post on her Instagram sharing the news.
She said: "I am so excited to join the show that I've loved watching for years. I can't wait to meet my pro partner and get on the rink for lessons.
"I feel like 2021 is going to bring a smile to all our faces with this fabulous ice show. Who doesn't love a bit of sparkle to brighten up a winter!"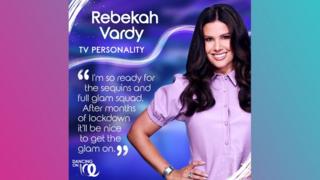 Twitter/ITV
Rebekah Vardy will be taking part in the new series of Dancing On Ice.
She is the wife of Premier League footballer Jamie Vardy, who plays for Leicester City.
Rebekah is no stranger to a reality TV challenge, as she appeared on I'm A Celebrity... Get Me Out Of Here! in 2017.
She also revealed that she used to go skating when she was a kid - could this give her a leg up in the competition?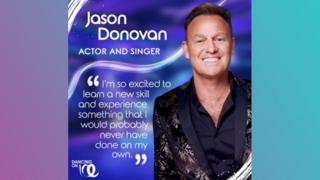 Twitter/ITV
Actor and singer Jason Donovan first achieved fame in the Australian soap Neighbours, before moving to a career in music.
He said: "I'm so excited to learn a new skill and experience something that I would probably never have done on my own".
Graham Bell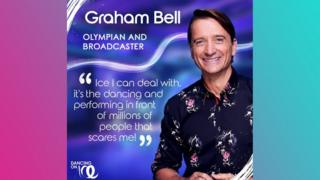 Twitter / ITV
Olympic skier Graham Bell has been announced as the sixth contestant on Dancing on Ice.
His skiing past means he is well used to the cold chill and ice, but Graham has said he doesn't have much dancing skills.
He said the extent of his experience was "dancing on tables wearing ski boots!". We're not sure he should try that on the show!
Colin Jackson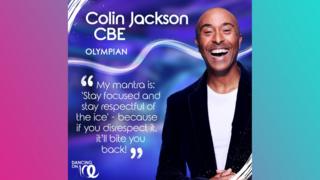 Twitter / ITV
Colin Jackson CBE is going to be doing his best out on the ice.
Colin has got a little bit of a head start though as he has admitted that he has some skating experience already.
Dancing experience though we will have to see!
What do you think of the line up and who do you think will win the skating competition? Let us know by commenting below!