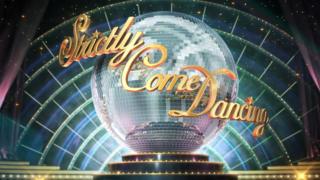 Strictly Come Dancing has finally revealed all of the 12 celebrity contestants for this year's show.
The 2020 series will begin in October but will be shorter than usual due to the coronavirus pandemic.
The Strictly stars will be staying in a hotel for two weeks ahead of pre-recording all the group dances.
The BBC also confirmed they will be able to rehearse, perform and go home to their family each night - following government guidelines.
Keep reading to find out which celebrities will taking to the dance floor in 2020.
So who are the Strictly Come Dancing contestants?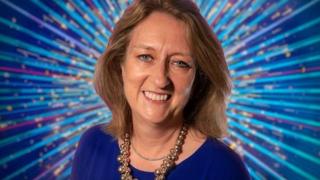 Jacqui Smith was confirmed as the final celebrity dancer on Friday afternoon.
The former Labour politician became the UK's first female home secretary in 2007 and has since worked as a political broadcaster.
"I was speechless with excitement at being asked to join Strictly - and that's very rare for me," said Smith.
"Fifty years ago, I got a bronze medal for Scottish Highland Dancing and it feels about time to return to dancing."
"I couldn't be in better hands with the Strictly team and I'm going to throw myself into the challenge. Watch out!" she added.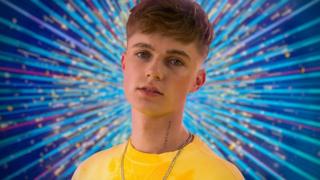 HRVY was revealed as a contestant on the Kiss breakfast show and said he was "so thankful to be taking part".
The 21-year-old singer, whose real name is Harvey Leigh Cantwell, has more than a billion combined streams to his name.
He has a social media following of more than 10 million and performed at BBC Radio 1's Big Weekend in Middlesbrough last year.
He has since sold out UK and European tours and his debut album will be out later this year.
"Being on Strictly is going to be such an amazing experience and I'm so thankful to be taking part this year. I think my mum is more excited that she'll be able to see me every Saturday night now," he said.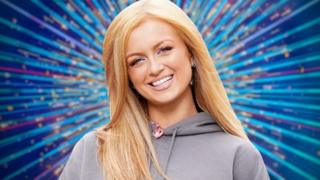 Maisie Smith, 19, has played Tiffany Butcher on EastEnders since 2008.
On joining this year's Strictly, she said: "Get me in those sequins, I can't wait to dive into the Strictly fancy dress box this winter! This is a dream come true."
It's not the first time Maisie has danced on the Strictly stage though. She took part in, and won a Children In Need one-off special in 2019.
We reckon she'll be one to watch in the series!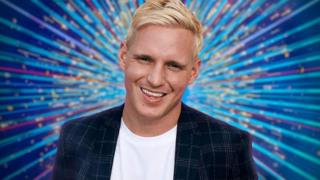 Jamie Laing has been one of the main stars of reality show Made In Chelsea since 2011.
He had been due to appear in Strictly last year but was forced to pull out before his first dance after suffering an injury in training. Jamie was replaced by former Emmerdale star Kelvin Fletcher, who ended up winning the show.
"Here we go again, hopefully this time I can last long enough so my mum can see me dance," he said on ITV's This morning.
"The reason I'm doing it is to make my mum proud, but all I did last year was make her even more disappointed. Let's change that this year, can't wait!!"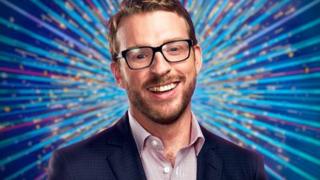 JJ Chalmers is a former Royal Marine who became a sportsman, after sustaining life-changing injuries while serving in Afghanistan.
"My whole life is defined by facing challenges," he said. "Strictly is a whole different ball game... but I'm up for an adventure and at least my mum will know where I am!"
Chalmers, who has also presented TV and radio coverage of the Commonwealth Games and the Paralympics, is the eighth contestant to be confirmed for Strictly's 18th series.
Despite his injuries, Chalmers said he wanted to be treated like "any other contestant" and didn't want any "special treatment".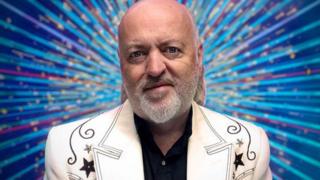 Award winning comedian, musician and actor Bill Bailey is the seventh celebrity to be added to the line-up.
"In these strange times we're living through, it feels right to do something different and take on a new challenge," said Bill Bailey.
"So I am delighted to be a part of this year's unique Strictly Come Dancing."
Olympic boxer Nicola Adams will make Strictly history by dancing with a female professional on the show.
The show has previously featured two male professional dancers dancing together in a one-off routine, but there has not been a same-sex pairing between a dancer and celebrity in the 16 years that Strictly has been on television.
Nicola, who is a huge fan of the show, said: "People might know me from work in the ring, but I'll be every bit as passionate and dedicated on the dance-floor too."
"I also wanted to thank the BBC for supporting me and making me the first ever all female-pairing."
Making history is nothing new for Nicola Adams! She became the first female amateur boxer to win an Olympic gold medal at London 2012. She then became double Olympic champion following her second gold medal win in Rio 2016, as well as being the first boxer in history to retain an Olympic title.
She recently retired from the sport with an undefeated record.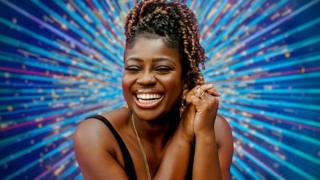 Clara Amfo was the fifth contestant announced.
The Radio 1 DJ and TV presenter has presented lots of TV and radio shows, including the Brit Awards, the BBC's coverage of Glastonbury Festival, Radio 1's Big Weekend, and The Proms.
She is also part of the Bafta TV Awards presenting team and is a recurrent presence on the judging panel for the Mercury Prize.
Clara appeared on the September 2020 Activism Now cover of British Vogue, and was named as a contributing editor to Elle magazine.
And it seems like she is up for the Strictly challenge! She said: "Escapism through dancing is something I know we all enjoy, so to be taught by a pro and live a fantasy is something that I can't wait to fully embrace, see you on the dance floor!"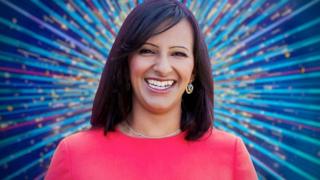 Ranvir Singh was the fourth contestant to be announced.
Ranvir is a journalist and presenter, best known as the Political Editor for ITV's Good Morning Britain. She has also been anchor and newsreader on ITV.
She said: "The initial feeling of being confirmed for Strictly is one of complete terror - feels like embarking on a rollercoaster, where you really want to do it but you are equally scared. Hopefully after the first dance I will feel exhilarated rather than sick!"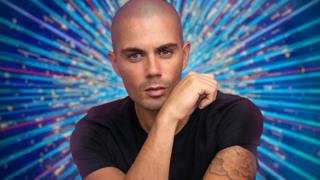 Max George, a singer and actor who was in the boyband The Wanted, was the third contestant to be confirmed.
His former bandmate, Jay McGuiness, previously won Strictly Come Dancing in 2015.
George said he was "buzzing to be on Strictly this year".
"I'm not really one for the dance floor, but I take a lot of comfort in the fact that Jay McGuiness set The Wanted's bar so low."
The Wanted had two number one singles in the UK - All Time Low and Glad You Came.
After the band took a break, Max moved to Los Angeles to start acting and starred in season six of Glee, playing the character Clint. He recently returned to music as a solo artist.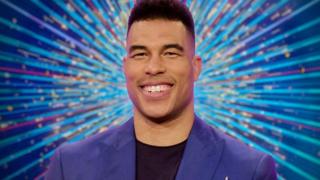 Jason Bell is a former professional American footballer, who played as a cornerback/safety in the NFL for the Dallas Cowboys.
During his career he also played for the Houston Texans and finished his professional career playing for the New York Giants.
He now co-hosts The Jason & Osi Podcast with another former NFL star, Osi Umenyiora, and they also present the NFL Show on the BBC.
"Strictly is the epitome of British television and this year, more than ever, I'm so proud and humbled to be participating," he said.
"Strictly was the first show I ever watched when I moved to the UK and I'm a massive fan. My six-year-old daughter never got the chance to see me run out on the field at an NFL game but she is very excited about me taking to the dance floor. I hope I can do her proud."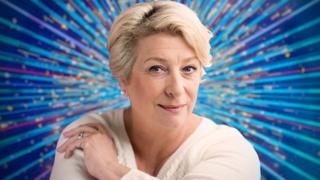 Caroline Quentin was the first celebrity contestant to be confirmed for this year's series.
The award-winning actress and presenter is known for a range of acting roles, including Maddie in Jonathan Creek and DCI Janine Lewis in Blue Murder. Probably her most famous role was playing Dorothy in the hit 90s sitcom Men Behaving Badly.
She recently presented the documentary series Extraordinary Homes for BBC Two.
Quentin said she was "thrilled and terrified in equal measure to be taking part" in this year's Strictly Come Dancing.