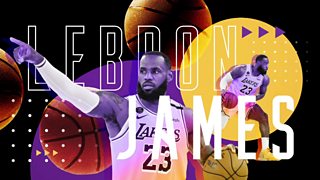 How is LeBron James helping more black Americans vote?
NBA superstar LeBron James wants to help more African Americans to use their right to vote.
He's created the group More Than a Vote to encourage more people from black communities to have their say in the presidential election which takes place later this year.
The idea behind the organisation is said to have been sparked by the death of an African American man called George Floyd in police custody.
Here's what LeBron hopes to achieve through More Than A Vote.