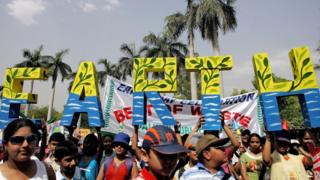 Getty Images
This year marks 52 years since Earth Day first began.
It's an opportunity for people across the globe to come together, not only to celebrate the world, but also to raise awareness about how crucial it is that we take steps now to protect our precious planet.
Earth Day takes place every year on 22 April and in previous years, people have taken part in protests, marches and big clean-ups to highlight the importance of being green and taking care of the planet.
Read on to find out more about the history of Earth Day and what's happening this year - oh, and don't forget to try our super Earth Day quiz too!
When did Earth Day start?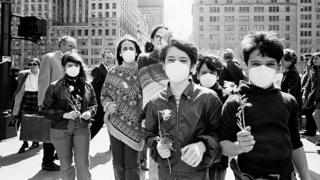 Getty Images
The first ever Earth Day was held in 1970 in America when 20 million people took to the streets to protest against big environmental issues that were being ignored including oil spills, polluted rivers and air pollution.
Those who took part in the protests wanted the protection of the planet to be taken more seriously.
The first Earth Day led to lots of action including the passing of new environmental laws in America and later, lots of other countries too.
It's thought to have inspired the modern environmental movement we have today.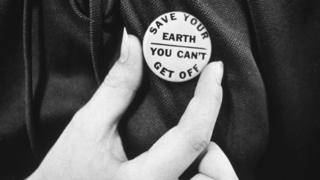 Getty Images
What is this year's Earth Day theme?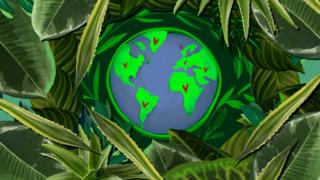 Getty Images
The organisers behind Earth Day decide upon a different theme for the event every year.
The theme of this year's event is 'Invest in our Planet', and businesses, governments and citizens are being encouraged to work together and take greater responsibility for the Earth to help make a difference.
Try our Earth Day Quiz and let us know how you got on in the comments at the bottom of the page...
If you cannot see the quiz, click here.
What's being done to mark Earth Day this year?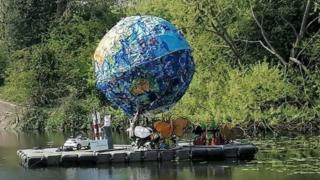 LEICESTER CITY COUNCIL
Various events have and will be taking place this year all over the globe both online and in person.
There will be an Earth Day livestream on the day called 'Nature in the Race to Zero' which will cover what can be done to help the world cut greenhouse gas emissions drastically as set out in the Paris Agreement.
In Leicester, a giant globe which was made entirely from litter collected from parks and waterways has been installed.
The creation is five metres wide and includes bottle tops, food packaging, crisp packets and other household waste, all of which was collected by Leicester City Council's environmental rangers with the help of the Leicester Environmental Volunteers.
The council hopes the artwork, which will be on display until mid-June, will remind people to think about the environment.
A number of artists and choirs have also taken part in a global music project which began back in 2019. People have been recording themselves singing the Resolution Song, which calls for climate action to be taken now.
People from countries all around the world including Gambia, Kenya, Sri Lanka and Kazakhstan have gotten involved this year.
How will you celebrate Earth Day this year? Are you taking part in any events or doing anything with friends or family to mark the day? Let us know in the comments!