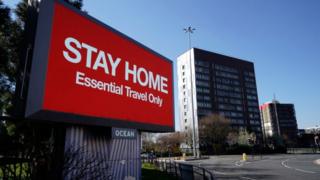 Getty Images
The UK's coronavirus lockdown measures will remain in place for at least another three weeks, the government has announced.
It's hoped the extension will help stop the spread of the coronavirus.
Foreign Secretary Dominic Raab - who is standing in for Prime Minister Boris Johnson who is recovering from coronavirus - said the medical experts that advise the government believe social distancing measures do seem to be working.
However, those experts also say the infection rates are still not as low as they need to be.
"It would undo the progress we've made to date and, as a result, would require an even longer period of the more restrictive social distancing measures," Mr Raab said about current measures being relaxed too soon.
"Any change to social distancing measures now would risk a significant increase in infections," he added.
The foreign secretary explained that the government's "action plan aims to slow the spread of the coronavirus so fewer people need hospital treatment at any one time".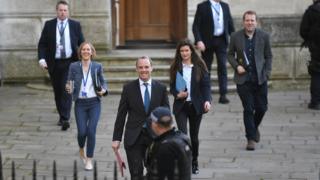 Getty Images
Mr Raab has this week been joined by ministers such as Health Secretary Matt Hancock at meetings with scientists and advisors to work out what needs to be done moving forward.
Earlier on Thursday, Mr Hancock explained: "We can see that we're reaching a peak, that is good news, but we can see that the numbers are not yet coming down, therefore we can't make a change."
Mr Hancock added that he did not want to put the "good effort" of the public to waste by ending the lockdown too early.
What about the different parts of the UK?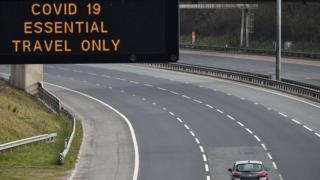 Getty Images
In Northern Ireland, the First Minister Arlene Foster announced on Wednesday that the lockdown there will definitely be extended until 9 May.
Shortly after Mr Raab made his announcement in Downing Street, First Minister of Scotland Nicola Sturgeon issued a similar statement at a news conference saying lockdown measures would remain in place there for at least another three weeks.
She said for the "foreseeable future" there will be "some kind of restriction on our normal way of life" and thanked the people of Scotland for helping to slow the spread of the virus down.
"The difficult sacrifices you are all making are working," she said.
In Wales, First Minister Mark Drakeford gave a video message also confirming his country's lockdown would carry on for at least another three weeks.
What about other countries?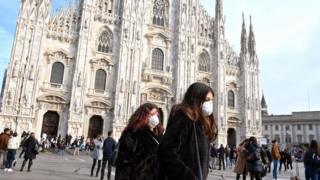 Getty Images
Some other countries around the world are easing the restrictions on people living there but others are continuing the lockdown:
In the

Republic of Ireland

, the lockdown will continue until at least 5 May.
In

Germany

Chancellor Angela Merkel has announced plans to slowly ease restrictions. Social distancing rules will stay in place until at least 3 May, with Ms Merkel also recommending the use of face masks in shops and on public transport.
France

, however, has extended its lockdown measures for four more weeks until 11 May.
Thousands of smaller shops in

Austria

reopened on Tuesday, and the country will allow outdoor sport such as tennis, golf and athletics from 1 May
And as new cases of the infection go down in

Italy

and

Spain

, the lockdown rules there are being

very carefully relaxed

too.
Elsewhere in the world, the city of Wuhan in

China

, where the coronavirus was first discovered,

ended its lockdown

last week.