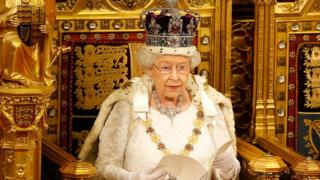 Getty Images
The Queen gave a special televised speech on Sunday evening, encouraging the British public to "remain united" while tackling coronavirus.
"We will be with our friends again, we will be with our families again, we will meet again," she said.
Sunday was the fifth time Queen Elizabeth II has given a special message to the UK public during her entire 68-year reign.
In her speech she thanked "everyone on the NHS front line, as well as care workers and those carrying out essential roles," as well as the British public for staying at home "helping to protect the vulnerable".
She also said she was reminded of the very first public speech she gave with her younger sister, Princess Margaret, during the Second World War.
"We will succeed - and that success will belong to every one of us."
I hope in the years to come everyone will be able to take pride in how they responded to this challenge.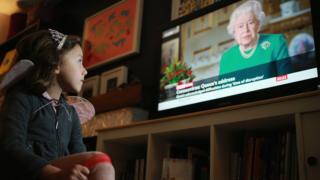 Getty Images
Did you watch the Queen's speech? If so, what did you think? Let us know in the comments below.
The Queen only normally speaks to the public for her yearly Christmas Day message, and she is also required to deliver a speech at the State Opening of Parliament at the start of every new parliamentary year.
So, on what other occasions has the Queen delivered one of these rare speeches? Read on to find out more.
The Queen's Diamond Jubilee in 2012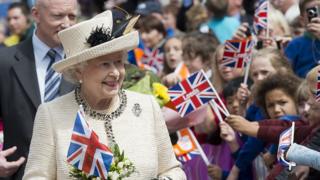 Getty Images
Queen Elizabeth II gave a special speech in 2012 to mark her Diamond Jubilee. This occasion symbolised her being on the throne for 60 years.
She expressed that it had "touched her deeply" to see the thousands of people who celebrated together to mark her anniversary date.
The Queen Mother's death in 2002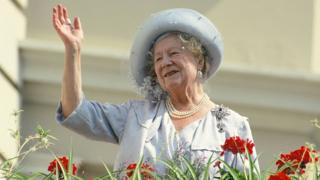 Getty Images
The Queen gave a speech after her mother passed away in 2002.
She thanked the British public for the support she and her family had received during the difficult period, and also thanked people for the love and honour they had shown her mother during both her life and death.
Princess Diana's death in 1997
The Queen delivered a heartfelt message to the nation following the tragic death of Diana, Princess of Wales, in 1997.
Millions of people right across the world were saddened by Diana's sudden passing as a result of a car crash.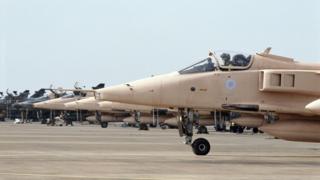 Getty Images
The Queen gave a televised message during the Gulf War which took place in 1991.
The war began when soldiers from Iraq invaded a neighbouring country called Kuwait.
The Queen expressed her hopes of success for the British troops involved and their allies, and she also hoped there would be lasting peace following the war.