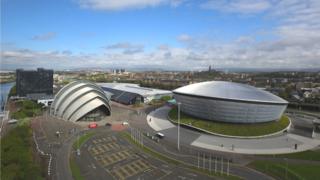 SEC
It seem surprising but experts say it could be a positive thing that the UK's big climate change meeting has been cancelled.
COP26, or the 2020 United Nations Climate Change Conference, was meant to take place in Glasgow in November, but it's been postponed until next year.
It's a meeting of world leaders to talk about climate change and what nations are planning to do to tackle it.
Greta Thunberg spoke at last year's conference - she asked the public to put more pressure on politicians.
Lots of leaders were meant to attend the event later in 2020, but it's going to be held in the middle of next year instead.
And some officials have said there could be a positive to COP26 being cancelled.
It's thought that when the coronavirus pandemic is over, governments will spend a lot of money on their countries to get them up and running again.
What experts hope is that the timing could work really well for COP26 - because it's a real opportunity for governments to spend that money on lots of sustainable and renewable projects that can be discussed there.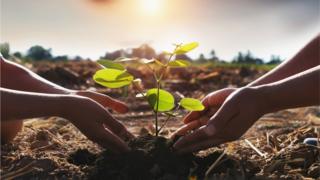 Getty Images
Experts and officials are hoping that they'll get more investment for their projects because of the delay.
COP26 was meant to be held at The Scottish Events Campus in Glasgow, but that building is now set to become a temporary hospital to help patients affected by Covid-19.
If you cannot see the interactive activity on this page, click here.
Many environmental groups said it was the right decision to postpone the event.
Climate expert Professor Joanna Haigh from Imperial College London said: "The current pandemic has shown that concerted international action, vital for protecting people's lives and livelihoods, is possible in the face of a global threat.
"Once countries are able to look beyond the pandemic, therefore, a concerted international effort to reduce emissions and prevent climate catastrophe will be necessary, feasible and urgent."
Danny Sriskandarajah from Oxfam GB said: "This pause is understandable... The UK, as host of the summit, must keep global momentum going and cannot miss the opportunity to commit to both a just recovery and a just transition to a greener economy."
Stephanie Pfeifer from the Institutional Investors Group on Climate Change (IIGCC) said: "Moving the summit back improves the likelihood of a strong outcome and ensuring that the world is put on a path to tackle the climate crisis."