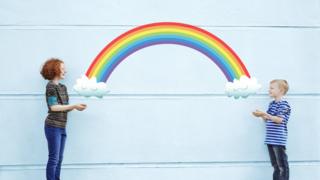 Getty Images
The arrival of coronavirus has led to lots of changes to the way we all live our lives, as well as lots of new rules about what we can and can't do.
Some of what you see or hear might sound confusing or scary, so it's normal to have some worries.
But it's also important to be aware of your feelings, and to look after your mental health and your wellbeing.
Here are some tips:
1) Connect with other people and talk about your feelings
It is quite normal to feel scared and confused with everything you're hearing about coronavirus and lockdowns.
But don't bottle up your worries. It's really important to talk to an adult you trust, such as your parents or teachers, about how you're feeling.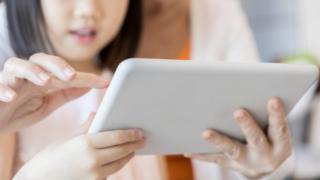 Getty Images
If you can't meet up with people, then it's good to find different ways to stay in contact with family and friends.
If you're worried about how you can spend time with friends you don't see at school or elderly relatives and other family members, try to find different ways you can help them and stay in touch.
Although it's not the same, we've all got used to using videos calls - so if you want to reach out, then go ahead and do it!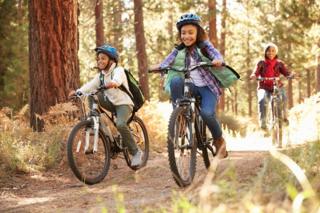 Getty Images
Staying healthy and being active isn't only great for your physical health and fitness. Experts say it can also improve your mental wellbeing by making you more confident.
It can even cause chemical changes in your brain, which help to make your outlook more positive!
With schools closed to most pupils for now, PE not happening and lots of sports clubs being closed, it's still really important to try to get some fresh air and exercise in other ways - even if that means something simple like going for a walk or riding your bike!
3) Try to be 'mindful' and don't worry about what you can't control
Try not to worry about all the things you can't control and try to make the best of what you can do.
Rather than worrying about the past or the future, concentrating on the present moment can improve your mental wellbeing. This includes your thoughts and feelings, your body and the world around you.
Some people call this awareness "mindfulness". Mindfulness can help you enjoy life more and understand yourself better.
It can positively change the way you feel about life and how you approach challenges.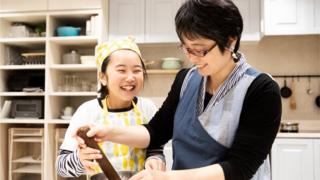 Getty Images
It's really important to do things YOU enjoy.
That could mean reading a book, playing a board game or doing some arts and crafts.
Or have you ever wanted to try a new language or learn to cook or how to take great photographs?
Scientists say learning something new is a great way to help boost your wellbeing: it improves self-confidence and self-esteem, and helps you to build a sense of purpose. It also connects you with others who share your interests.
It might seem like you're too busy with schoolwork, but think of it as finding new hobbies and learning new skills you might want o continue even when lockdown is over.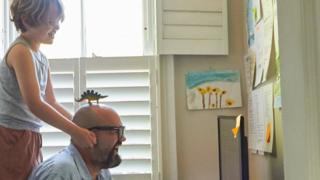 Getty Images
Giving back to other people is a great way to also feel good about yourself!
It could be small acts of kindness towards other people, or larger ones like volunteering in your local community.
When we're living as we are now and meeting up in person can be difficult, remember how important it can be to say "thank you" to someone for something they have done for you.
Or to ask friends, family or colleagues how they are, and really listening to their answer.