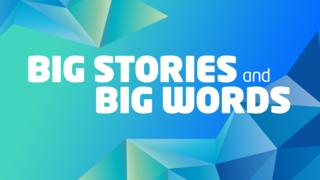 There's always lots of news happening, and Newsround will help keep you up to date with the bulletin and stories on the website.
But sometimes you just want a quick pick of what's going on today, why it's important and what all the words mean!
So let's get started with three things you need to know about today and find out what some of the words in the stories mean.
1. International Women's Day 2021: What's today about?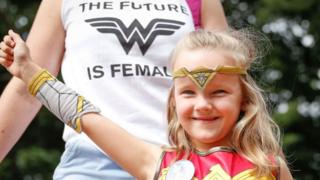 Hanna Lassen
8 March 2021 marks International Women's Day.
It's a day that celebrates 'the social, economic, cultural and political achievements of women' whilst also calling for equality.
No one government, country, charity or group is responsible for it and this year's theme is choosing to challenge.
"A challenged world is an alert world," say its organisers. "And from challenge comes change."
Find out more about women's rights and why we celebrate International Women's Day here.
2. Meghan and Harry's interview with Oprah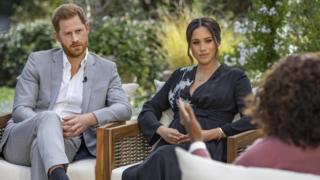 Harpo Productions - Joe Pugliese
There has been A LOT of talk about of the Duke and Duchess of Sussex's big interview with talk show host Oprah Winfrey.
The interview has now been shown on US TV and will be on ITV on the evening of Monday 8 March.
Prince Harry and Meghan sat down with Oprah and they discussed a range of important topics including mental health, racism, their relationship with the media and with the Royal Family.
The pair, who moved to California after formally stepping down from royal duties in March 2020, revealed some deeply personal information about their relationship with the Royal Family and the impact it has had on them.
Read more about the story here.
3. Meet the baby fish that LOVES classic hip-hop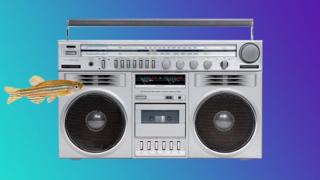 Getty Images
Researchers in Australia have been studying what happens when hip hop music is played to fish.
They wanted to know if their young brains can react to unique sounds, tones and different shaped waveforms.
For the experiment, they used baby zebrafish, gently held in a tiny tank, with a miniature sound system attached to it.
The song of choice was 'U Can't Touch This', by rap legend MC Hammer - one of the catchiest tunes of the 90s - just ask your parents!
Click here to read more about this music-loving fish responded to the song.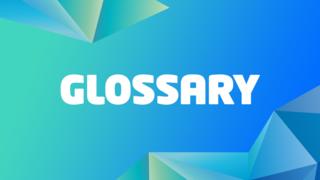 New words and terms of the day
Equality - This is about everyone being treated equally, in this example specifically men and women being treated the same.
Royal Family - Members of The Queen's close family such as her children, grandchildren and their partners, and The Queen's cousins (the children of King George VI's brothers) and their partners. These members of the Royal Family support The Queen in her State and national duties, as well as doing public service, and charitable work.
Unique - To be unique means to be the only one of its kind; not like anything else.