You've probably heard lots about the coronavirus recently and you may be worrying about what to do when it comes to your pets.
And new research has shown that cats might be able to carry the virus and pass it on to other cats.
But the British Veterinary Association says "owners should not worry" about being infected by their pets.
Dr James from the Pets Factor has loads more advice on how you can keep your pets safe during this time.
Watch the video above for more information.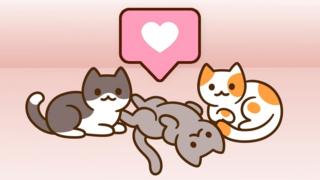 Getty Images
What should I do to protect myself and my cat?
"There isn't a single case of a pet dog or cat infecting a human with Covid-19," Dr Angel Almendros, from City University in Hong Kong, who carried out the research, told the BBC.
But, it seems that cats might be able to catch coronavirus and spread the virus to one another.
The good news is that it is unlikely cats will become sick if they have the virus.
However British Veterinary Association president Daniella Dos Santos advises that people should practise good hand hygiene if their cat goes outside.
She explained: "An animal's fur could carry the virus for a time if a pet were to have come into contact with someone who was sick."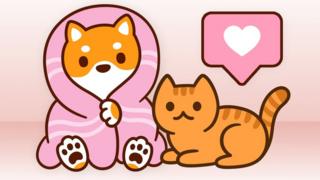 Getty Images
So what steps can you take to keep you and your pet safe?
While Dr Almendros believes it would be sensible to keep cats indoors during the outbreak, the British Veterinary Association is saying that only applies to cats living with someone who has shown symptoms.
The Royal Society for the Prevention of Cruelty to Animals (RSPCA) also has some useful advice to help you look after your animals:
If you don't think you have been exposed to the virus then the risk to you and your pet is low.

The charity also advises that you avoid touching your mouth, nose or eyes after playing with your pet.

If you have been playing with your pet, remember to wash your hands afterwards.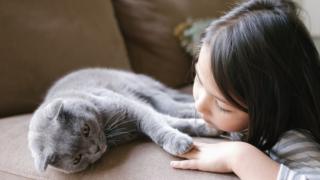 Getty Images
What should I do if I've had symptoms?
If you or a member of your family has had coronavirus or you are in isolation and cannot go outside at all because one of you displayed symptoms - the advice is a bit different.
The RSPCA said: "If you and your family do need to stay at home for two weeks because of the virus then it is advised that you try and keep away from your pets.
"If you do touch them then make sure you wash your hands. You should also get some advice from a doctor or medical expert. Make sure your family has bought in enough food for your pets and that they have lots to do while you are inside."
Do you have any other questions about pets and the coronavirus? Let us know in the comments.