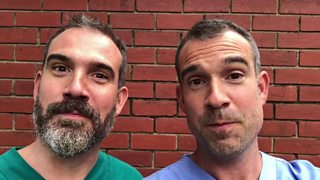 Coronavirus: Chris and Xand have what you need to know
THE OFFICIAL ADVICE ON CORONAVIRUS HAS BEEN UPDATED SINCE THIS VIDEO WAS PRODUCED - FOR THE LATEST INFORMATION, CLICK HERE.
You might have seen in the news that there's lots of talk about the coronavirus.
Dr Chris and Dr Xand are here to tell you what you need to know.