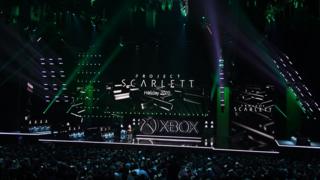 Getty Images
Is the Xbox Series X the "fastest, most powerful console ever"?
Xbox makers, Microsoft, revealed their brand new console at the Game Awards 2019, stating it would be out in winter 2020.
They're yet to reveal how much it will cost, but have been teasing lots of details about how it looks and how powerful it will be.
They've also said it will be backwards compatible and have seamless load times.
But what is SO special about Xbox Series X? Some more details recently came out, so here's what we do know...
It has a whole new look...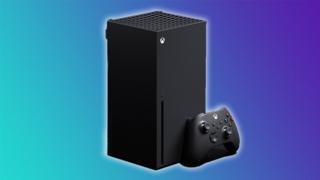 xbox
Xbox Series X will be different in shape and size and be able to be used standing up or lying down.
We wanted to have a dramatic upgrade from the Xbox One base console.
It's going to be the fastest Xbox yet...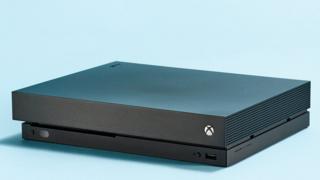 Getty Images
The Xbox One X currently runs at six teraflops of GPU performance and the new console will run on 12 teraflops.
Teraflops are how speed is measured in gaming - so basically the new Xbox is going to be a lot faster.
It will also have 16 gigabytes of RAM, and one terabyte of internal storage - pretty roomy!
It comes with a new controller...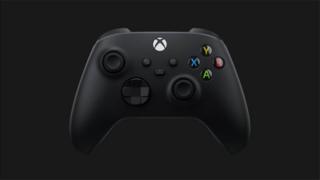 Microsoft
The new controller will look a little like the old ones but with some differences: it will be slimmer, wireless and have a new 'share' button.
The bumpers will be more rounded for comfort, and have raised dots on the back for extra grip.
You'll be able to use it with an Xbox One and Windows 10 PCs.