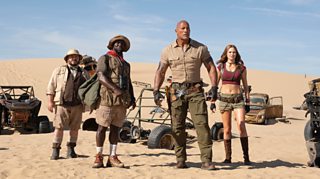 De'Graft meets the Jumanji stars!
Dwayne Johnson, Kevin Hart, Karen Gillan and Jack Black are back for the second Jumanji film!
You may not know this but the films are based on a children's book called Jumanji and there was a Jumanji film made in 1995.
De'Graft went to meet the stars to ask them some burning questions including which animal they would be.