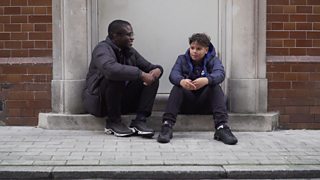 Meet Kaide: The 9-year-old rapper who makes positive rap
9-year-old rapper Kaide wants to make it in the music industry.
Instead of asking for presents for his 9th birthday, he asked for money to a make a music video.
He told De'Graft he likes to include anti-bullying messages and other positive themes in his music to give other young children a safe space to listen to rap music.
If you want to find out more, Newsround's been looking at the rise and success of urban music.