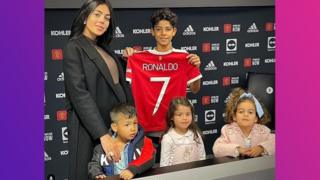 Georgina Rodriguez/Instagram
We all know football legend Cristiano Ronaldo, but what about his son Cris Junior?
Well the 11-year-old is following in his dad's famous footsteps and has just signed for Manchester United's youth team.
The eldest child of Ronaldo will also get to wear his dad's iconic number seven shirt.
It's not the first giant football club that Cristiano Ronaldo Junior has played for - he also played for Juventus and Real Madrid just like his dad.
Well, we thought we'd checkout some other children who are stepping into the limelight like their famous parents...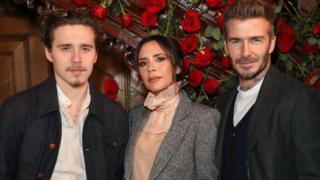 Darren Gerrish/Getty
Eldest son of footballer David Beckham and pop star Victoria Beckham, Brooklyn is 22-years-old and has already had a varied career, from modelling to photography.
But now he has his eyes set on being a chef and has launched a social media series called Cooking with Brooklyn.
He admits he isn't a trained chef but says he loves to cook: "This is the start of my food journey. I love making food for people that I love and that I enjoy hanging out with."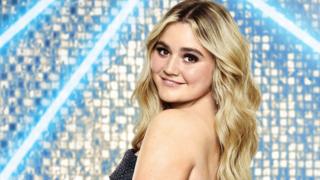 Ray Burmiston/BBC
Last year Tilly waltzed into the ballroom on Strictly Come Dancing and nearly made it through to the quarter finals.
Dancing may be a bit different to what her famous chef dad Gordon does, but Tilly is also a pro in the kitchen.
Not only did she have her own cookery programme on CBBC but she also wrote her own cook book!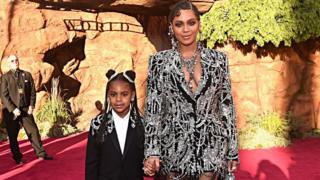 Getty Images
Following in her superstar mum Beyoncé's footsteps, Blue Ivy won her first music award in 2019.
The eldest daughter of Beyoncé and rapper Jay-Z, she was given the Ashford & Simpson Songwriter's prize at the 2019 Soul Train Awards for her contribution to the tune Brown Skin Girl.
The song was released in July 2019 as part of The Lion King: The Gift soundtrack, which starred her mum.
Blue Ivy's vocals are also featured at the beginning and end of the track.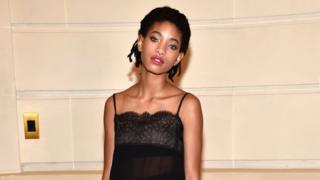 Getty Images
Brother and sister Willow and Jaden Smith have both followed their mum and dad's path into showbiz.
Willow acted alongside her dad Will, in the film I Am Legend and was the voice of baby Gloria in Madagascar: Escape 2 Africa.
In 2010 her single Whip My Hair was a hit and reached number 11 on the American charts and she has recently released her fourth album, Lately I Feel Everything.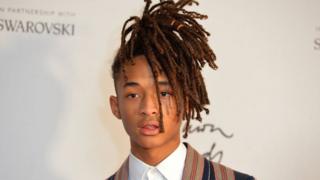 PA
Older brother Jaden is an actor and rapper too. He starred alongside his dad Will Smith in the Pursuit of Happyness and has released his own music, including a single with Justin Bieber!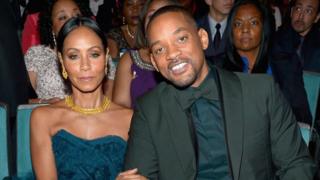 Getty Images
Their mum Jada Pinkett-Smith is an actress, singer and songwriter and dad, Will Smith, is an actor, rapper, producer and songwriter.
That's a lot of talent in one family!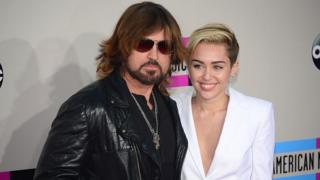 Getty Images
It's no wonder 29-year-old Miley Cyrus started playing music from a young age.
The singer-songwriter, who has sold millions of records around the world, is the daughter of a country music legend - Billy Ray Cyrus.
Miley had her big break in Disney show Hannah Montana, where she plays a teenage girl living a double life as famous singer Hannah, whilst also trying to live a normal life away from the limelight.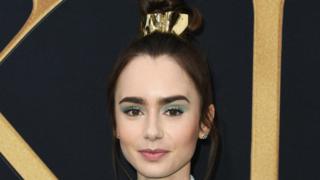 Getty Images
Lily Collins might not be a singer like her dad Phil Collins, but she's been making waves in the acting world.
The 32-year-old has been in films like Mirror Mirror and is also a model.
Her dad Phil is one of the biggest selling record artists in the whole world!