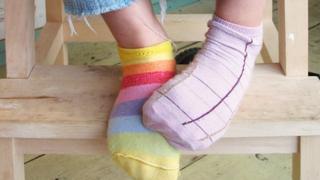 Getty Images
Thousands of kids and adults across the UK are going to be wearing odd socks on Monday 15 November and there's a really good reason why!
It's the start of Anti-Bullying Week.
Odd Socks Day is a national event all about celebrating what makes someone unique.
It's organised by the Anti-Bullying Alliance which is a group of organisations, charities and individuals who work together to try and stop bullying.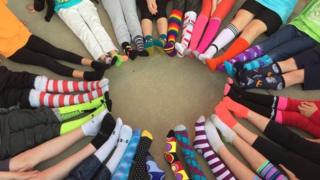 Anti-Bullying Alliance
What's Odd Socks Day all about?
People are being encouraged to wear their favourite odd socks (yes, this means picking out a pair that don't match!).
It's to symbolise that we are all different and that children should be themselves, accepting of one another and celebrate difference.
For lots more advice go to BBC Kids Unite online.